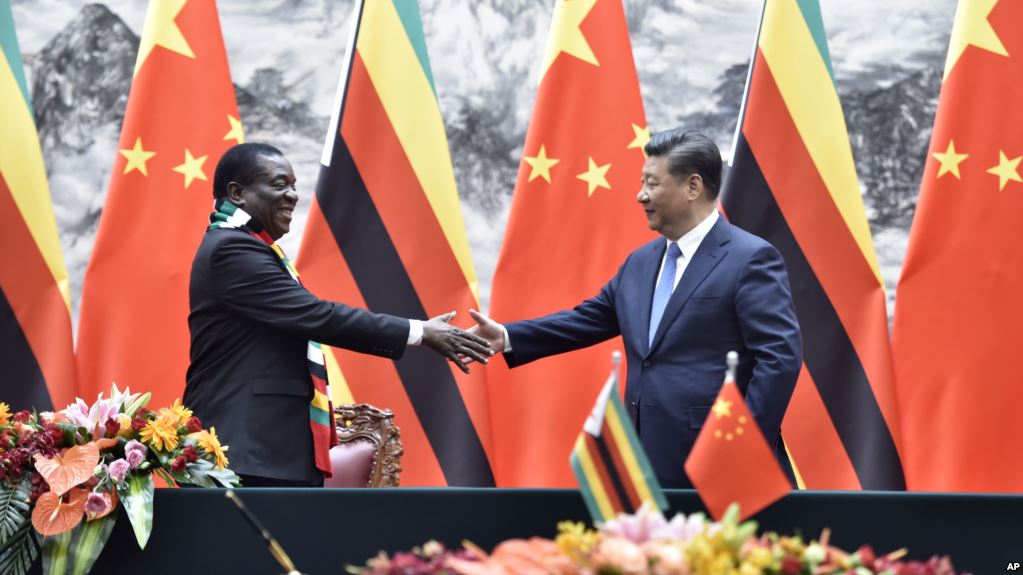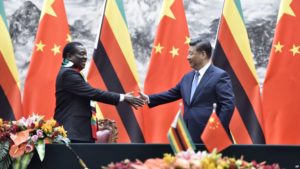 Chinese President Xi Jinping on Tuesday vowed to work together with the new leader of Zimbabwe towards a new chapter in ties between the two countries.
This came at a meeting in Peking between President Xi Jinping and Zimbabwe's new President Emmerson Mnangagwa.
Mnangagwa, who is paying a state visit to China, called for
more Chinese investment in the southern African nation in return for access to the country's natural resources.
Zimbabwe and China's relationship dates back to 1979. China provided former President Robert Mugabe's guerrilla fighters with weapons and training in the Rhodesian Bush War.
Mnangagwa himself received military training in China in the 1960s, according to Reuters.
In more recent years, as Western governments have shunned Mugabe's increasingly authoritarian rule, China has become a lifeline for the southern African nation's teetering economy.
China is Zimbabwe's fourth-largest trading partner and its largest source of investment, with stakes worth many billions of dollars.
Areas for economic collaboration between Zimbabwe and China include infrastructure, mining and transport. The country is known for gold and diamond exports as well as tobacco.