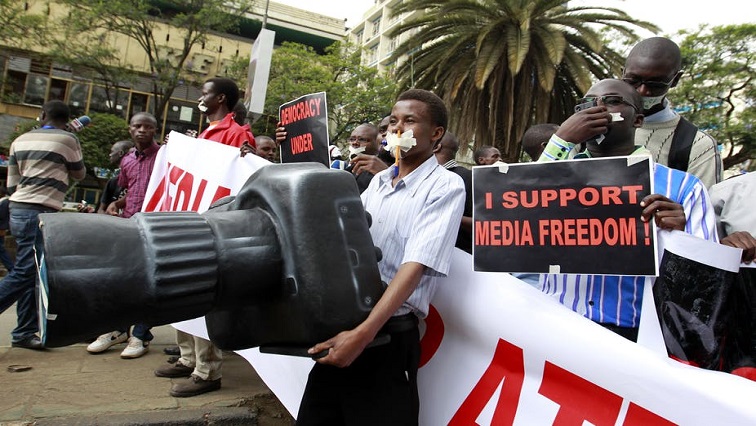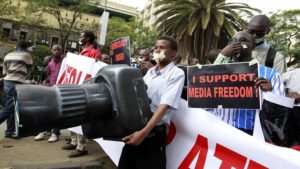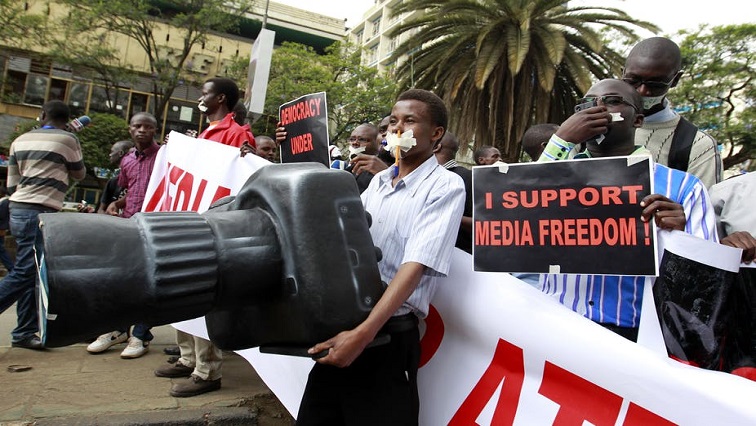 Ghana hosted more than 700 media personalities to commemorate the 2018 World Press Freedom Day on Thursday.
The event themed "Keeping Power in Check: Media, Justice and the Rule of Law" was the opportunity for journalists worldwide to discuss the current challenges affecting the media especially issues about press freedom and freedom of expression.
In an address delivered on his behalf by Information Minister Mustapha Abdul-Hamid, Ghanaian Vice-President Mahamudu Bawumia paid tribute to citizens, journalists, civil society groups and politicians for helping in upholding the instruments of free speech.
Egyptian photojournalist Mahmoud Abu Zeid, widely known as Shawkan, has been awarded the 2018 Press Freedom Prize by the United Nations cultural agency UNESCO.
The UN Working Group on Arbitrary Detentions has qualified his arrest and detention as arbitrary and contrary to the rights and freedoms guaranteed by the Universal Declaration of Human Rights and the International Covenant on Civil and Political Rights.
The choice of Mahmoud Abu Zeid pays tribute to his courage, resistance and commitment to freedom of expression, UNESCO jury president Maria Ressa said in the statement.
World Press Freedom Day celebrated on May 3 acts as a reminder to governments of the need to respect their commitment to press freedom. It is also a day of reflection among media professionals about issues of press freedom and professional ethics.