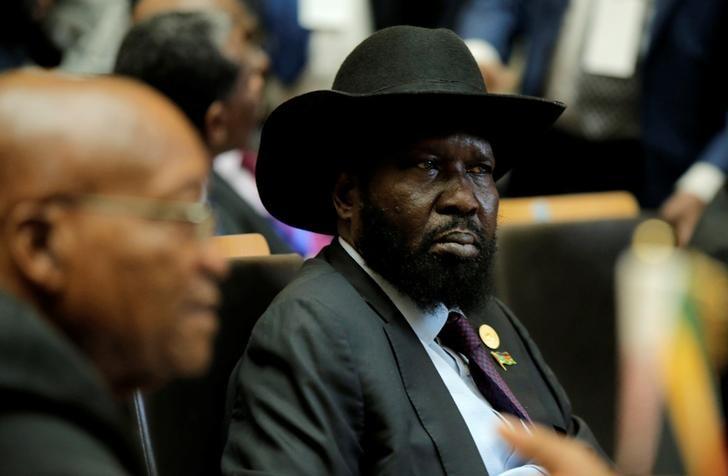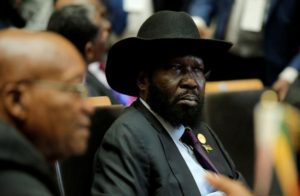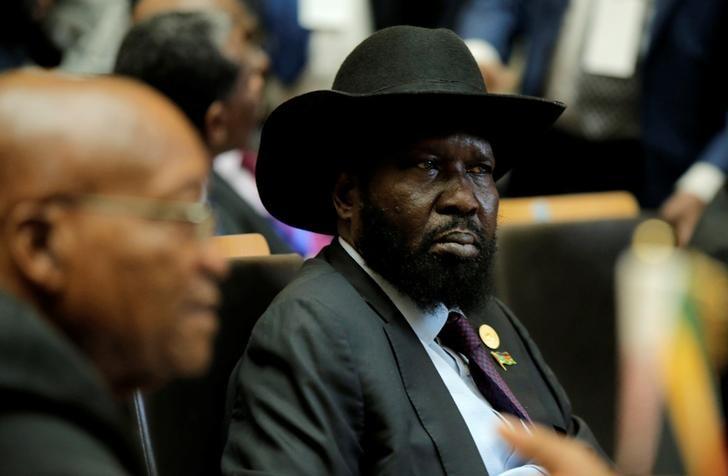 South Sudan's President Salva Kiir has appointed General Gabriel Jok Riak as the new head of the army, State Television reported.
The top army general's appointment follows the death in Cairo last month of army Chief General James Ajongo.
The new chief of the war-torn nation was trained at Bilpam in Jumus Battalion, attended Shield one cadet and went to Cuba for a military course. He was given fire baptism at the Battles of Jokou and Nasir in 1984 at the rank of CPL and 2nd Lt.
In 1989, as Captain, he commanded a coy in the battle of Nasir. In 1991, he commanded a coy in the battle of Payom at Panyagor in Twic East when the SPLA Torit was fighting the SPLA Nasir.
Prior to his appointment Riak was the deputy army chief for operations and has been serving as the acting army chief.
South Sudan, which obtained independence from Sudan in 2011, has been mired in civil war since 2013. The conflict has killed tens of thousands of people and forced over 4 million to flee their homes.
In 2015, the United Nations Security Council included the name of Gen. Jok Riak on the sanction list for actions considered prolonging war in South Sudan.
On Wednesday, the United Nations opposes a plan by South Sudan's government to move to elections if warring parties are unable to reconcile differences at peace talks now scheduled to start on May 17.