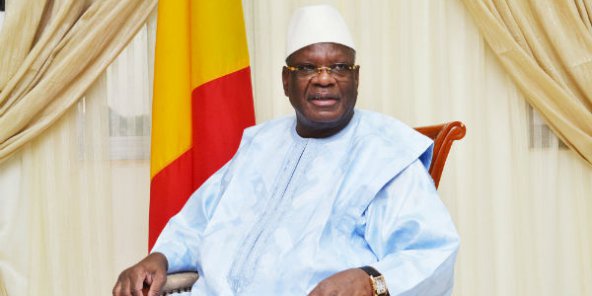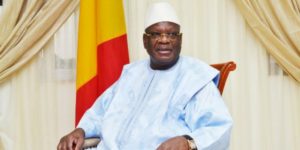 Mali's incumbent President Ibrahim Boubacar Keïta was sworn in this weekend as a presidential candidate by a coalition of nearly 70 parties in the capital of the West African war-torn nation. The incumbent President will run for a second term in office in an election on July 29.
President of the coalition Bokary Tréta said "comrade Ibrahim Boubacar Keïta has confirmed his willingness and availability to serve the majority of the people."
President Keïta candidature comes months after a regional bank official and the head of an African tech initiative both announced candidacies for the Malian presidency.
Modibo Kone, a rural development expert at the West African Development Bank, and Hamadoun Toure said the country had suffered poor leadership.
Kone, 57, said he wanted to "fight poor governance" while Toure, 64, said his international experience would help his country shake off its problems.
The other presidential hopefuls are Malian army general Moussa Sinko Coulibaly and Kalifa Sanogo, the mayor of Mali's second-largest city, Sikasso.
Note that Violence has escalated in recent months as jihadist groups, once confined to the remote north of the West African state, have extended their presence in the south.
The rising violence has cast doubt on the feasibility of elections scheduled for July 29.