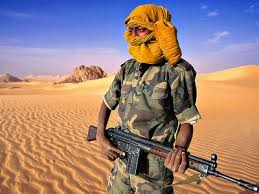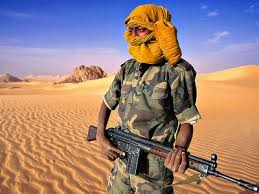 Algeria is about to expel 105 Malian terrorists who have been arrested, tried and sentenced by courts for terrorism-related activities, Algerian daily El Watan reported on Monday citing a security source.
According to the security source, these are "dangerous" elements that belong to "terrorist groups, including Ansar Eddine, operating in northern Mali". Their mission consisted in creating several cells in the Algerian territory and making Algeria a rear-base to their terrorist activities "in the Sahel.
Most of these terrorists, some of whom are known and wanted for their criminal activities in the Sahel region, were arrested in the wilayas of Tamanrasset, Adrar, Illizi, Ghardaia and Algiers, the newspaper added.
The terrorists began by organizing themselves in five Wilayas in the south of the country, where they set up dormant networks, the newspaper states, adding that they have considerable means allowing "the implantation of an important rear base in Algeria.
Although Algerian civil and military authorities are often not very talkative about security and terrorism issues in their country, the information that leaks from time to time and intelligence centers confirm that many terrorist networks are well established, especially in the south of the country.
Moreover, the official figures of the Algerian Ministry of Defense confirm this presence. Since the beginning of this year, 37 terrorists surrendered to the authorities of Tamanrasset, five others were slaughtered, while a huge quantity of weapons, ammunition and explosives was recovered by the army.
These new revelations by El Watan confirm that Algeria has become one of terrorism hubs in the Sahara and Sahel region.