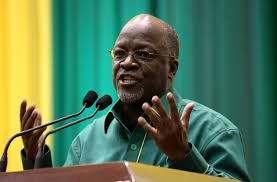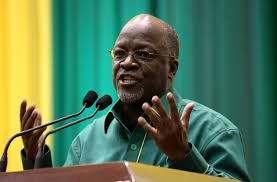 Tanzania's government has won a court case about online content regulations against bloggers and activists in the East African nation, local media reported.
The regulation, dubbed the Electronic and Postal Communications Regulations 2018, is set to give the government of Tanzania unregulated powers to police the web.
As part of the new regulation, the government will certify all bloggers in the country and charge them an annual fee of $930 before they start any operations online.
The new rules also require bloggers to furnish details of shareholders, share capital, citizenship of owners, staff qualification and training programs, as well as a tax clearance certificate, to obtain an operating license. Internet rights activists argue the new laws restrict freedoms.
Earlier this month, six human rights watchdogs, media organizations and bloggers successfully applied for a temporary court injunction against the rules. However, the injunction was overturned at an appeal hearing on Tuesday.
Note that it's not just bloggers that are affected by the provisions, but online radio stations, online streaming platforms, online forums, social media users and internet cafes as well.
Additionally, internet cafes are required to install surveillance cameras. Breaking these stipulations permits the regulatory authorities to revoke licenses.
Bloggers convicted of defying the new rules could be fined at least 5 million shillings ($2,200) or imprisoned for a minimum 12 months, or both.