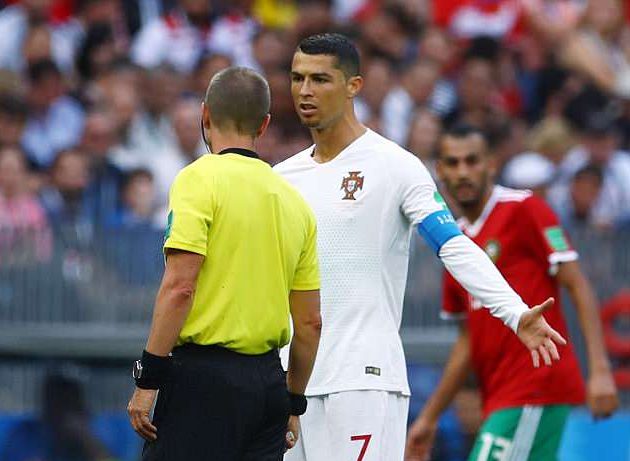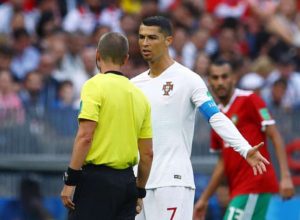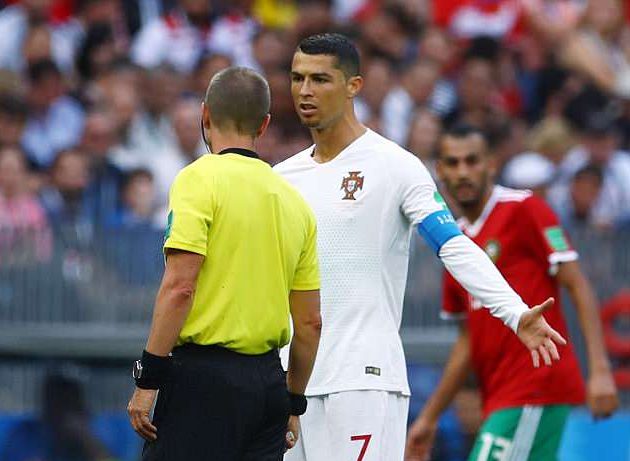 The 43-year old American referee Mark Geiger who officiated the difficult match between Portugal and Morocco Wednesday has been associated to a controversy after a Moroccan player accused him of asking Cristiano Ronaldo to give him his jersey before the match won by the European country.
"I do not know what he is used to," Morocco midfielder Nordin Amrabat said.
"But he was very impressed by Cristiano Ronaldo and I heard from (Portugal defender) Pepe that he asked (Ronaldo) in the first half if he could have his shirt.
"What are we talking about? At the World Cup? It's not a circus here."
Portugal qualified for the play-offs thanks to Ronaldo's early game header. The Real Madrid star scored in the match his fourth goal of the tournament in Russia.
Morocco after this defeat are stamped out of the tournament despite putting on a good play as they dominated the Ronaldo-led Portuguese squad.
Geiger was on his first on-field world cup match. The Major League Soccer (MLS) veteran referee did not comment the Moroccan accusations.
FiFA did not comment either.
Moroccans will play a ceremonial match against Spain before returning home.
Spain fought hard to defeat Iran 1-0, moving therefore to the second position in the group with four points after their first draw with Portugal.
Iran for their first group game beat the North African country in a surprising win thanks to a goal scored by a Moroccan player.