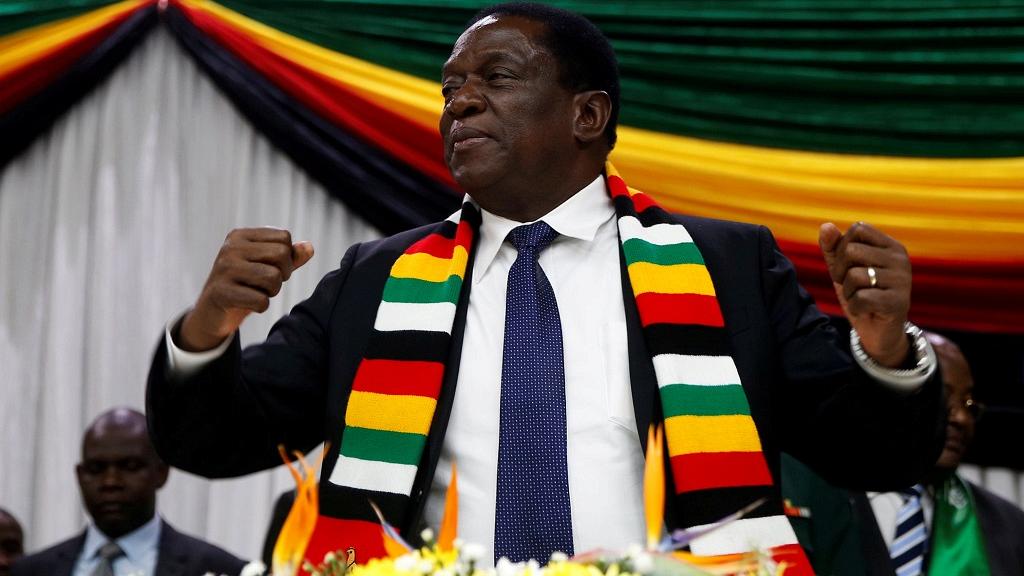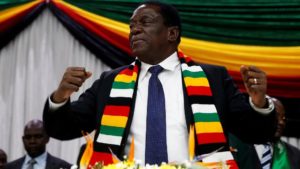 Zimbabwean President Emmerson Mnangagwa has survived a bomb explosion as he was leaving a stage at a rally on Saturday.
Mnangagwa was speaking at his first rally in Bulawayo, an opposition stronghold where the ruling ZANU-PF has not won in national elections since 2000.
The President and his deputies Constantino Chiwenga were not injured.
Authorities gave no details of what had caused the explosion but footage appeared to show a projectile in the air moments before the blast.
Vice President Constantino Chiwenga, the general who led a de facto coup that forced long-time leader Robert Mugabe to resign in November, described Saturday's blast as a "terrorist act".
He said the environment minister, the deputy speaker of parliament and his wife were injured in the blast. Security guards were also hurt, The Herald newspaper reported.
Opposition leader Nelson Chamisa, the president's main challenger, expressed sympathy for the victims and declared no stone should be left unturned in the police investigation.
Zimbabwe's presidential spokesman has ruled out a state of emergency after the explosion at the president's campaign rally, Associated Press reported.
The presidential spokesman George Charamba said the historic July 30 election will go ahead as planned despite the blast.
The run-up to the vote had been relatively peaceful, unlike previous elections which were marred by violence, local media reported.
The vote next month is the first since Robert Mugabe's downfall. A record 23 people have filed to run for president in the July 30 election.