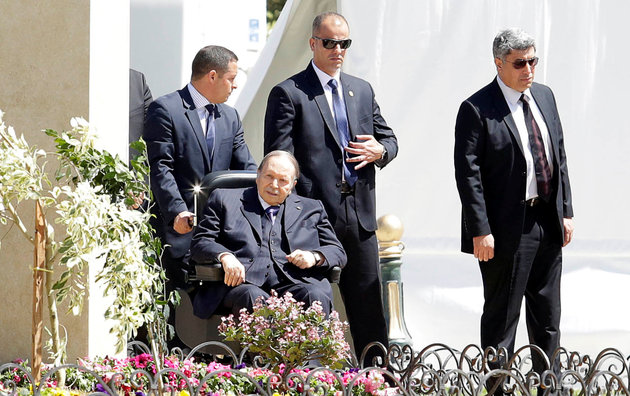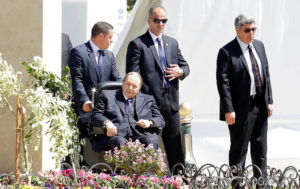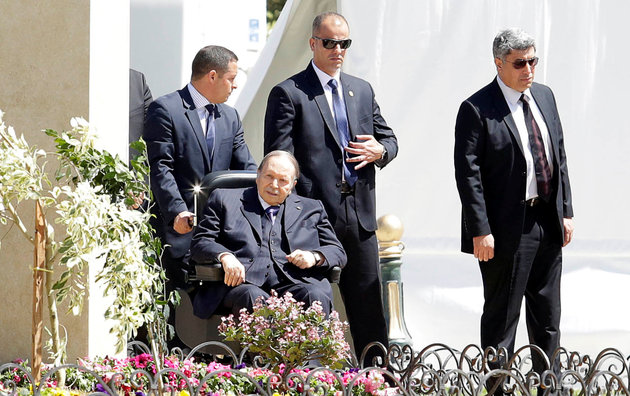 Algerian President Abdelaziz Bouteflika was expected in Geneva, Switzerland Monday for a 'routine' medical check-up amid calls by his entourage to seek a fifth term in office.
Bouteflika was due to fly for Swiss city sources aware of the trip told HuffPost Algérie. The trip has been described as a "routine" medical check-up.
He regularly makes trips abroad for medical check-up and treatment.
The Algerian ruler suffered a mini stroke in 2013 which affected his ability to talk and his mobility. The 81-year old President has been moving in a wheelchair since then.
Despite the handicaps, the man who took power in 1999, is being encouraged by his entourage and allies to run for a fifth term in office.
Last week, the country's Premier Ahmed Ouyahia, speaking to his National Democratic Rally (NDR)'s council voiced support for the ailing president's candidacy.
Bouteflika "is the man of national reconciliation who returned stability to Algeria after the bloody and destructive terrorist decade of the 1990s," Ouyahia said.
The NDR, Algeria's second political force, is ally of Bouteflika's ruling FLN (National Liberation Front).
In October, FLN secretary called for Bouteflika's re-election next year.
Though his political entourage is calling for his re-election next, Bouteflika is facing mounting pressure from the opposition and several Algerian public figures who have called on him no to run due his age and weak abilities.