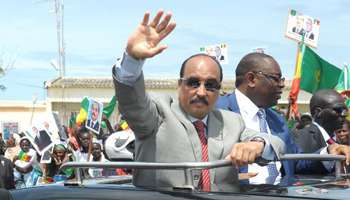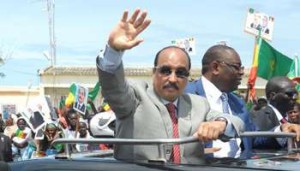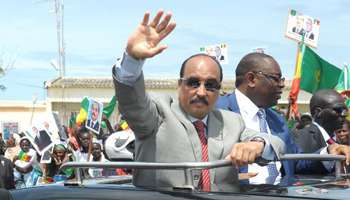 Even though UN Secretary-General Antonio Guterres has hailed the peaceful conduct of the elections in Mauritania last Saturday, calling on the various parties to continue to show responsibility awaiting the results, the delay in the proclamation of the results of the vote was strongly denounced by the Democratic Opposition Election Alliance (AEOD), which said the election was marred by "massive fraud".
The opposition deplored the attitude of the National Electoral Commission (CENI), that it described as "a fictitious institution", serving as "an excuse for power" while the administration conducts the electoral operations as it sees fit and influences the results in the desired direction.
While reaffirming its commitment to the peaceful and democratic struggle and to preserving social peace, the Alliance warned against "the consequences of the manipulation and misappropriation of citizens' votes, on the stability of the country".
The leaders of the opposition parties also observed a sit-in in front of the headquarters of the CENI to protest the delay in the proclamation of the results.
This "suspect" delay hides manipulation of the results to benefit the ruling party of President Mohamed Ould Abdelaziz, the Union for the Republic (UPR), the opposition parties claim.
The CENI said Wednesday that the results would be proclaimed in the next two to three days.
To defuse tension, the CENI president Mohamed Vall Ould Bellal, assured, during a meeting with the opposition leaders, that this delay is related to the complexity of the poll, which concerned at the same time legislative, regional and municipal elections, and combined national and local lists.
He also attributed the delay to the number of ballots and the large number of candidates.
These are unconvincing arguments for the opposition, which claims a breakthrough in major cities, including the Islamist party Tawassoul.
The elections were seen as a test for the regime of President Mohamed Ould Abdel Aziz, less than a year ahead of the presidential vote scheduled for mid-2019.
The president's recent political maneuvers had been decried as an unconstitutional move to keep him in charge.
It is probably this tension that pushed the UN chief spokesman to ask all parties to "continue to behave responsibly during and after the announcement of the results."
The secretary general called on political leaders and election candidates "to resolve any disputes through dialogue, and in accordance with the law," the spokesman added.