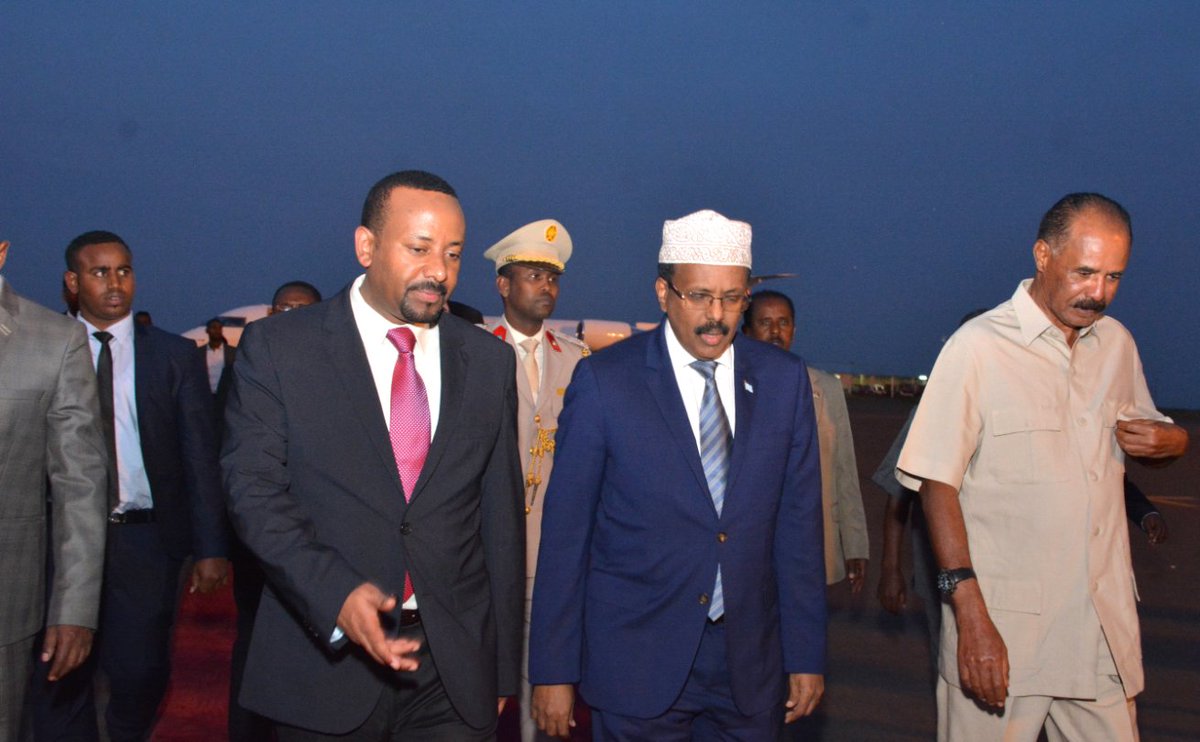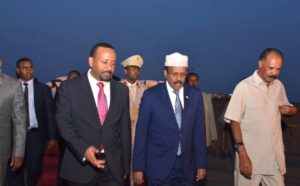 Somalia, Ethiopia and Eritrea have agreed on Tuesday to initiate dialogue to resolve a border dispute between Eritrea and Djibouti, Abdinur Mohamed, the communications director in the office of the Somali president said.
The leaders of the three Horn of African nations met in the Eritrean capital of Asmara and agreed to resolve the impasse in the interest of peace and development in the region.
Djibouti accused Eritrean troops of occupying the Dumeira mountain area shortly after Qatar withdrew its 450 peacekeeping troops from the border last year. Between 2010 and 2017, Qatar attempted to mediate the settlement but that effort failed.
In July, Djibouti has petitioned UN Secretary General Antonio Guterres to help peacefully resolve the border dispute with Eritrea following the recent end to that nation's 20-year border dispute with Ethiopia.
Takeda Alemu, Ethiopia's ambassador to the United Nations told the Security Council, in July, that Addis Ababa had conducted fruitful and useful discussions with the Djibouti foreign minister.
The Djibouti – Eritrea standoff is seen as the final rift needed to be solved to restore durable peace to the Horn of Africa region.
As a reminder, Ethiopia's reformist Prime Minister Abiy Ahmed signed a five-point end of war agreement with Eritrean leader Isaias Afwerki during a historic visit to Asmara in July. Afwerki reciprocated the gesture with a three-day visit to Addis Ababa. During the visit, the Eritrean embassy in the Ethiopian capital was officially reopened.
And this Thursday (Sept.6) the leaders of Ethiopia and Eritrea were present at the official reopening of the Ethiopian embassy in Asmara, a significant leg of the peace deal reached in July 2018.