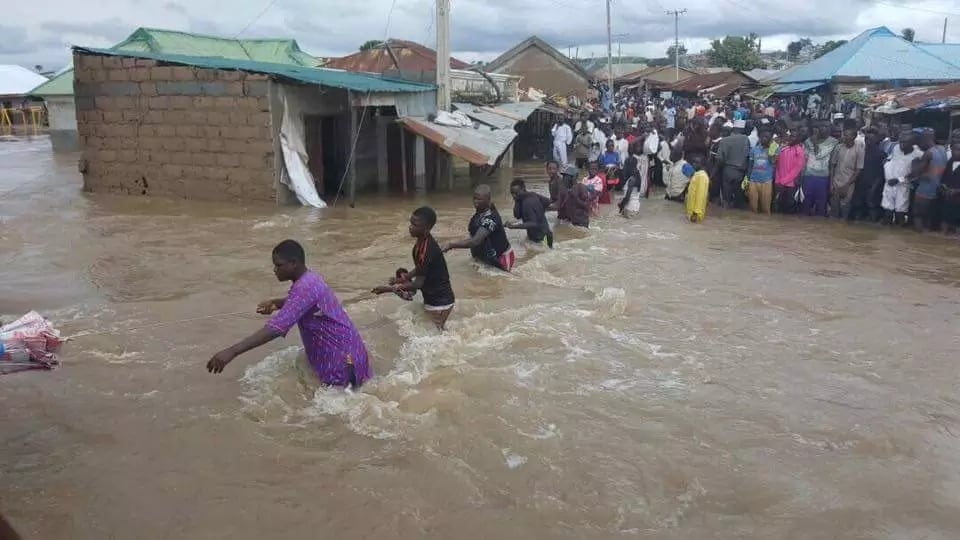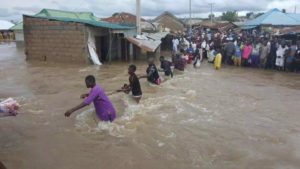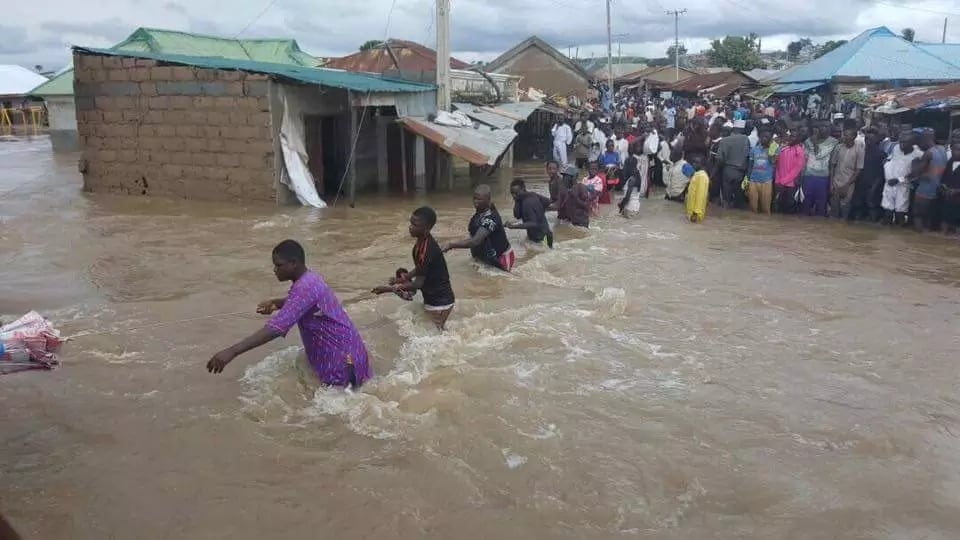 Nigeria has approved about $8.2 million to cater for medical and relief support for communities affected by flooding in parts of Africa's most populous nation.
The National Emergency Management Agency has received the money to respond to the looming flood disasters following a red alert issued last week by the National Hydrological Services Agency (NHISA).
The warning follows massive water inflows into two main rivers – the Benue and Niger. Areas surrounding the two rivers have been flooded, uprooting thousands from their homes.
According to the Director General of the National Emergency Management Agency, Mustapha Maihaji, President Muhammadu Buhari approved 3 billion naira for the first stages of preparedness, response disaster mitigation.
The agency has immediately swung into action in case there are more worrying indications of a looming flood, he said.
He is expected to visit Kogi State, one of the states, worst affected by the floods. Lokoja is the capital of Kogi State and a confluence town where River Niger meets River Benue.
Since January, this year, no fewer than 141 lives have been lost to rainstorm, wind storm and flood disasters across the country with at least 19,369 persons displaced after their 5,732 houses and sources of livelihood among others were destroyed.
The rainstorm and flood disaster in 2018 is the worst in the last six years after the 2012 floods that killed 363 people, displaced 2.1 million people in 30 of the 36 states of the country, according to the National Emergency Management Agency.