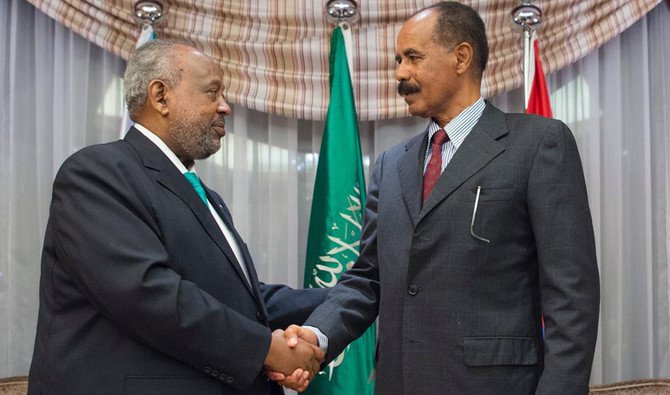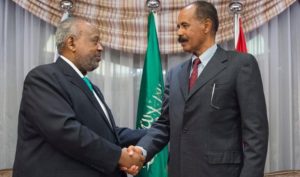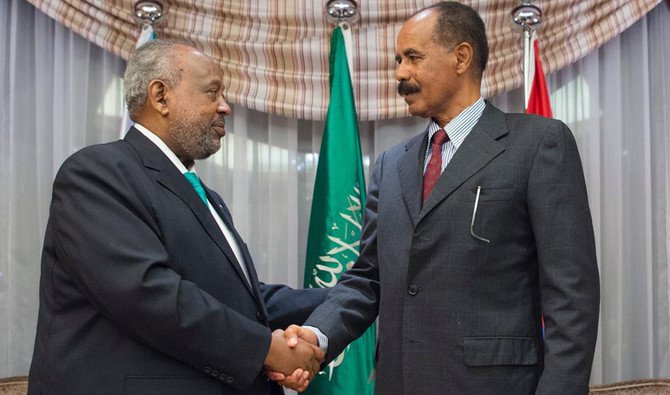 Leaders of Eritrea and Djibouti shook hands in Saudi Arabia this week during historic talks a decade after a border conflict strained ties.
The historic meeting between President Ismaïl Omar Guelleh of Djibouti and his counterpart Isaias Afwerki of Eritrea 'opens a new page to promote peace and stability in the region,' Saudi Foreign Minister, Adel Al-Jubeir said.
Eritrea and Djibouti have agreed to normalize ties two weeks ago, a decade after a border dispute led to brief military clashes. Fighting erupted along the disputed Dumeira area after Djibouti accused Asmara of sending troops across the border.
According to Jeddah, both presidents expressed gratitude for King Salman and Crown Prince Mohammed bin Salman for facilitating the meeting, which opens a new chapter for relations between the neighbors.
The rapprochement follows the dramatic thaw in relations between Ethiopia and Eritrea, which declared an end to their state of war in July.
"There is a wind of hope blowing in the Horn of Africa," said UN Secretary General Antonio Guterres, who attended the signing of a historic peace agreement between Ethiopia and Eritrea in Saudi Arabia on Sunday.
As a reminder, Eritrea has been subjected to a U.N. arms embargo since 2009 over allegations that it provided support to militants in Somalia and for failing to pull troops out of the disputed territory with Djibouti.