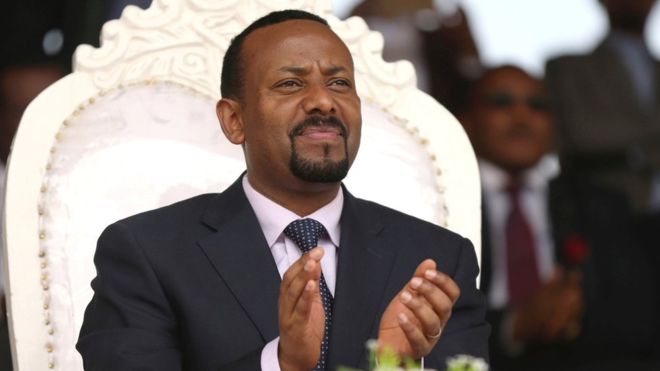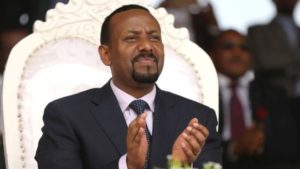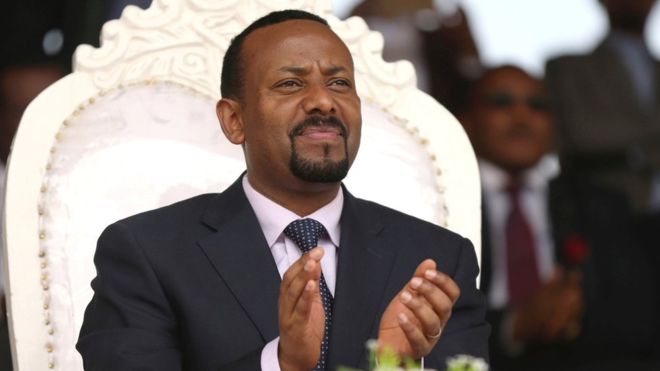 Ethiopia's prime minister on Tuesday created a new "Ministry of Peace" to tackle a wave of ethnic violence in the Horn of Africa nation.
In a sweeping cabinet reshuffle that kept only four of the former post holders in their jobs, Abiy Ahmed named new finance and defense ministers.
The populist Prime Minister also merged ministries to cut the cabinet to 20 from 28 and for the first time handed half of the top jobs to women.
Former construction minister Aisha Mohammed was named defense minister – the first woman to hold that position in the country, if not in the continent.
42-year-old Abiy said Ethiopia's main problem is the lack of peace. I his words, the peace ministry will be working hard to ensure it prevails.
The new peace ministry will be led by former parliament speaker Muferiat Kamil, and will oversee the intelligence and security agencies.
Abiy has extended an olive branch to several rebel groups and promised to follow a policy of reconciliation and rein in the powerful security agencies.
As a reminder, The Ethiopian People's Revolutionary Democratic Front (EPRDF), the rebel coalition that ousted the Derg military regime in 1991, has been split by factional battles between four ethnically based parties.
At the heart of Abiy's reforms is a drive for national reconciliation. The government has released political prisoners, allowed exiled dissidents to return home, decriminalized armed opposition groups, and lifted a contentious state of emergency.