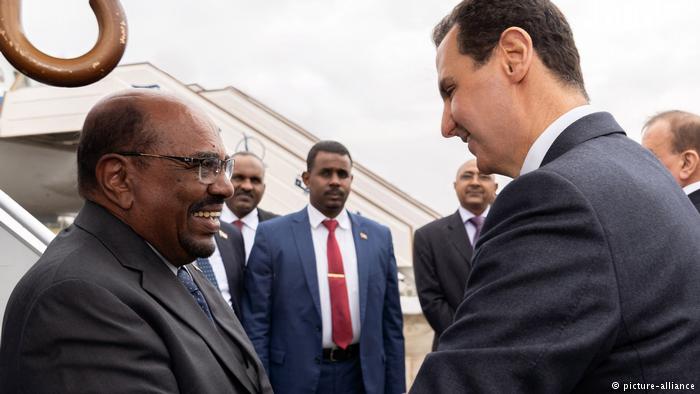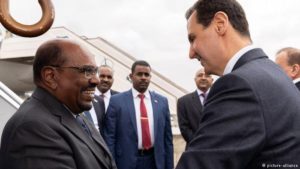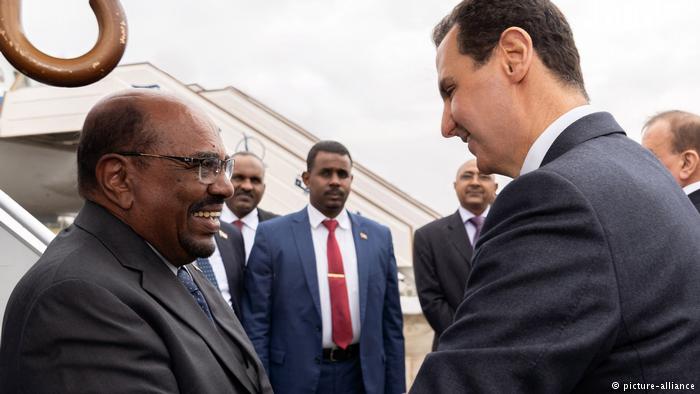 Sudanese President Omar al-Bashir arrived in Syria over the weekend for an official visit, Syria's state-run news agency SANA reported.
Omar Al Bashir was greeted at the Damascus airport by Syrian President Bashar Al Assad before they both headed to the presidential palace. Bashir became the first Arab League leader to visit Syria since civil war erupted in 2011.
The two leaders held talks in the presidential palace about developments in the region and in Syria. The duo also discussed bilateral ties and the "situations and crises faced by many Arab countries", SANA reported, quoting the Syrian presidency.
Embattled Assad had repeatedly said his country would remain committed to its "Arab identity", although Syria had accused some Arab countries of fueling the conflict by arming rebels. Syria was expelled from the 22-member Arab League soon after war broke out in 2011.
In October, Assad told a little-known Kuwaiti newspaper that Syria had reached a "major understanding" with Arab states after years of hostility.
SANA quoted al-Bashir as saying during his meeting with Omar Al Bashir that he hopes Syria will recover its important role in the region as soon as possible.
Syria's long-running war has killed hundreds of thousands of people and forced millions from their homes.
Sudanese President Omar al-Bashir has been wanted by the ICC for crimes against humanity, war crimes and genocide in Darfur, Sudan, since 2009.