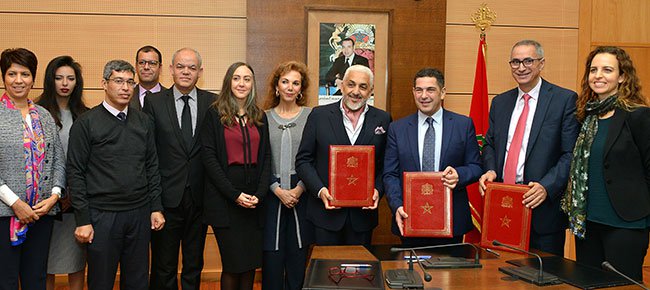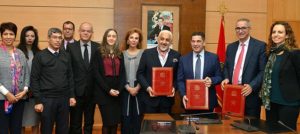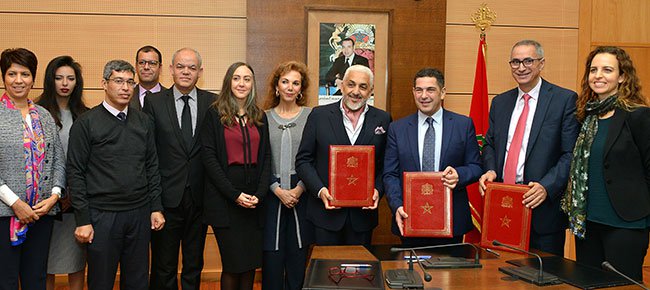 Vivo Energy and the Zakoura Foundation have signed a partnership agreement with the Ministry of National Education to bolster environmental education in Morocco.
The aim of this innovative partnership is to unite efforts for the Mama Tabiaa environmental education program. The Mama Tabiaa program (Mother Nature) will be generalized in the primary cycle in order to benefit a maximum of pupils, Vivo Energy said in a press release.
To support this objective, an online training platform has been created to enable teachers to complete comprehensive program training through tutorial videos (MOOCs).
It offers comprehensive training on the educational content of the environmental education program. This online platform is free and guarantees a quality training fast and certified by Zakoura Academy. It is accessible at www. mamatabiaa.ma, the press release added.
"We are proud of the Mama Tabiaa initiative, launched with the Zakoura Foundation in 2015. To date, nearly 150 public primary schools have rolled out this program, with more than 6,000 children between the ages of 8 and 11 being sensitized. The new takeoff that it is taking place today is the commitment to this initiative, which is our commitment to contribute to the future of tomorrow's Morocco, said Asaf V. Sasaoglu, CEO of Vivo Energy Maroc.
Based on innovative teaching methods, which combine interactivity and learning through play, the "Mama Tabiaa" program seeks to develop eco-citizen behavior among primary school students. The digitalization of the Mama Tabiaa training offers teachers the pedagogical tools they need to deliver this program in their classes. Through this new platform, nearly 130,000 public primary school teachers will benefit from this training.
The development and launch of a training platform dedicated to the "Mama Tabiaa" environmental education program reflects our common desire, with our loyal partner Vivo Energy Maroc, to democratize our actions in a sustainable perspective. With the support of the Ministry of National Education, this innovative and enriching extra-curricular program can be integrated into a larger number of public primary schools and thus raise awareness to the environment, President of the Zakoura Foundation, Jamal Belahrach, said.
As a reminder, it was in February 2015 that the environmental education program was launched in some public schools in Casablanca and non-formal education schools of the Foundation.
The program was later extended to other cities in Morocco. So far, nearly 6,000 children and their relatives have been sensitized to environmental issues.