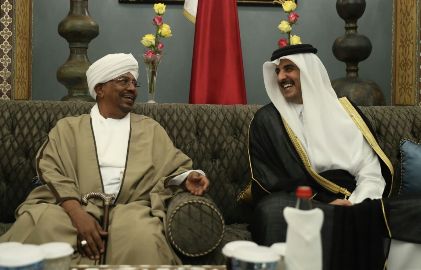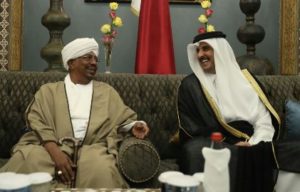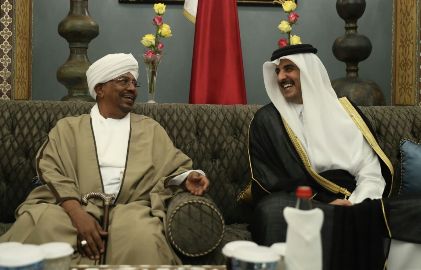 Qatar's Amir, Tamim bin Hamad bin Khalifa Al-Thani, has pledged to provide every possible support to Sudan as anti-government protests in Sudan entered their second week.
The Amir made the pledge during a telephone conversation with the President of Sudan Omar Hassan Ahmed Al-Bashir, Sudan official news agency SUNA reported.
During the phone call, President al-Bashir briefed the Amir on the developments in Sudan. In this regard, the Amir affirmed Qatar's support for Sudan and its readiness to offer help to overcome these conditions, reiterating the importance Qatar grants to Sudan's security and stability.
For his part, Al-Bashir thanked the Qatari Emir and assured him that the situation in the country is stable, saying the government seeks to address the causes of the current crisis.
Since last week, different Sudanese cities across the country witnessed spontaneous demonstrations denouncing the price hikes and demanding removal of the regime of President Omar Al-Bashir.
Qatar and its regional rivals have increasingly vied for influence in Sudan and other countries on the Red Sea and Gulf of Aden.
Qatar has been one of the few countries where the government of President al-Bashir enjoys relatively warm relations. For years, the rich Arab Gulf state has hosted peace talks between the Sudanese government and Darfur rebel groups.