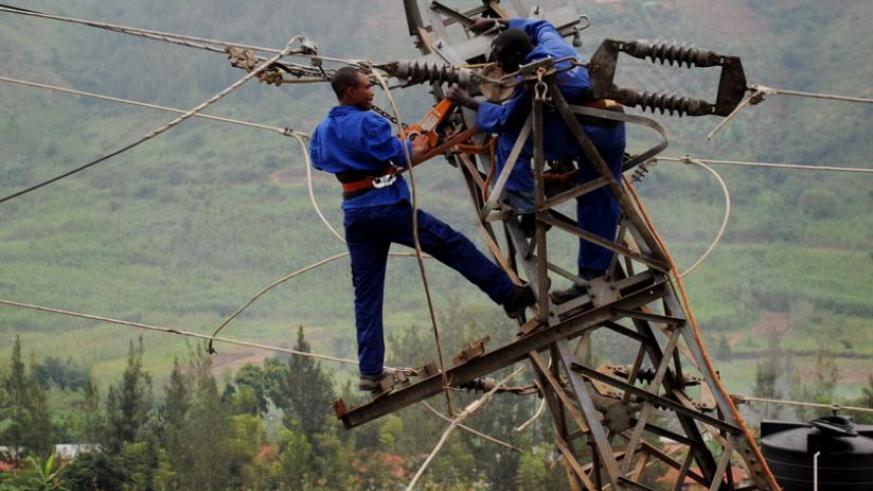 The government of Rwanda has signed a concessional loan agreement with The Arab Bank for Economic Development in Africa (BADEA) to finance rural electrification project in Nyamagabe and Nyaruguru Districts in the East African nation.
The US$ 20 million loan will be dedicated for the supply and construction of distribution networks and meters and service cables to connect houses, commercial and public centers in Nyaruguru and Nyamagabe Districts.
The project is expected to connect 13,324 households and 12,414 households in Nyaruguru and Nyamagabe respectively, thereby increasing the percentage of access to electricity in both districts.
In addition, 96 productive units including primary and secondary schools, coffee washing stations, administrative units, water pumping stations, telecom towers and markets will be connected to the grid.
According to the Minister of Finance and Economic Planning Dr.Uzziel Ndagijimana, the project supports the national electrification strategy which is among the driving factors of economic transformation in Rwanda.
"This project fits with our National Strategy for Transformation which aims to increase access to electricity to 100% by 2024," Minister Ndagijimana said.
As a reminder, in the last seven years, overall access to electricity in Rwanda has more than doubled from 18 percent to 44 percent at the end of June 2018.
The country has also shown strong commitment to achieving universal electricity access by 2024, using a combination of on-grid and off-grid solutions like solar home systems.