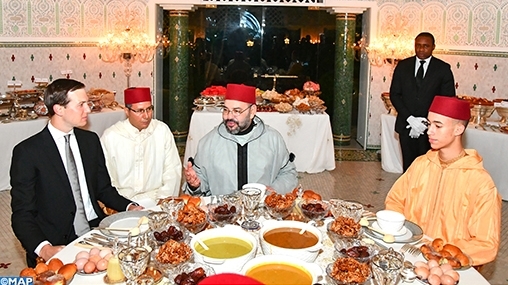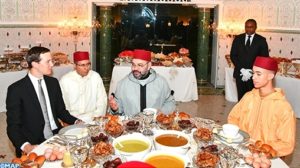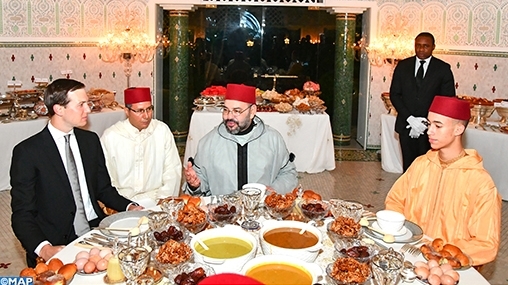 King Mohammed VI conferred on Wednesday in Rabat with White House senior adviser Jared Kushner on ways of "strengthening further the long-standing, solid and multidimensional strategic partnership" existing between Rabat and Washington.
According to MAP news agency, the Moroccan-US talks also covered latest developments in North Africa and the Middle-East region.
On this occasion, the Moroccan Sovereign hosted an Iftar dinner (fast-breaking meal) at the royal residence in Salé, near Rabat's capital city, in honor of Mr. Jared Kushner, President Donald Trump's son-in-law.
The Iftar was attended by Crown Prince Moulay El Hassan, US Presidential Assistant & Special Representative for International Negotiations Jason Greenblatt, Royal Advisor Fouad Ali El Himma and Foreign affairs minister Nasser Bourita.
Mr. Kushner arrived in Morocco earlier Tuesday, first leg of an international tour aimed at gleaning support for a US peace plan for the Middle East.
According to a White House official, the tour of Trump's senior adviser, which also includes stops in Europe, Jordan and Israel, is part of US efforts to achieve peace between Israel and the Palestinians.