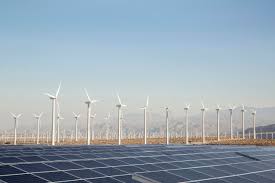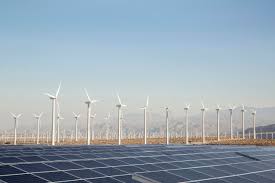 In South Africa, Enel Green Power RSA, a subsidiary of an Italian power generation and distribution group, has announced the commencement of construction of a wind farm in the Eastern Cape province.
The plant according to the independent power producer (IPP) Enel, will have a daily capacity of 140 MW and commissioned in the second quarter of 2021.
The Oyster Bay wind farm will consist of 41 turbines capable of generating 140 MW of electricity daily. The Italian company estimates that it will thus avoid emissions of nearly one million tons of CO2.
According to Antonio Cammisecra, Director of Enel Green Power, with the construction of the fourth wind power project in the Eastern Cape Province of South Africa, the company continues to contribute to the socio-economic development of the region through its zero-emission energy and initiatives to create shared value.
In his words, these initiatives include the innovative model implemented at the Oyster Bay site, as well as sustainable development activities focused on science and technology education in the region surrounding the project.
The electricity produced will be sold to Eskom, the South African national electricity company. A 20-year power purchase agreement (PPA) already exists between Enel Green Power and Eskom.