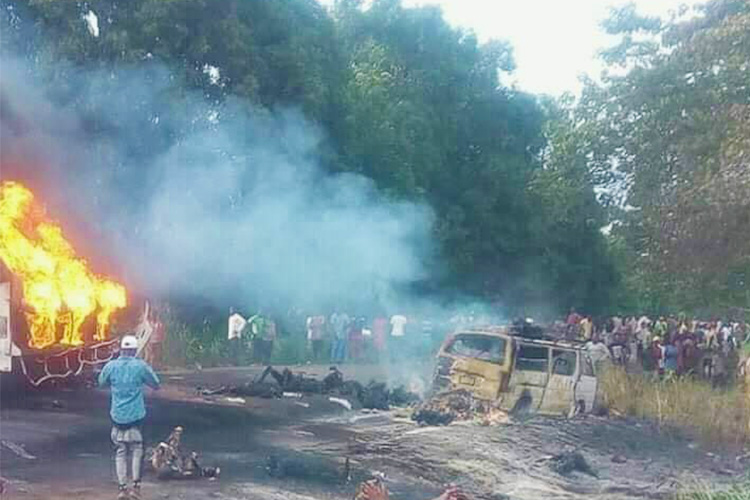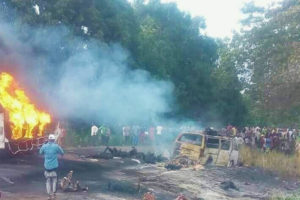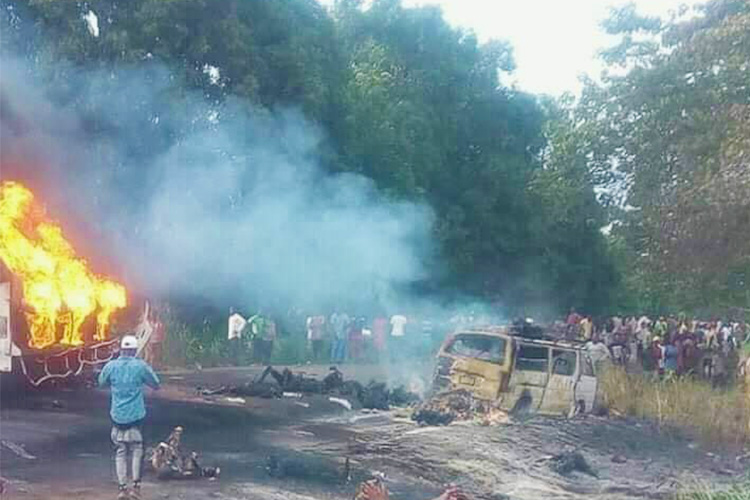 As many as 45 Nigerians lost their life in the explosion of a fuel tanker in the village of of Ahumbe in Benue state on Monday, after the trailer crashed.
Benue state Federal Road Safety Commission Sector Commander Aliyu Baba told media that his forces recovered at least 45 corpses and that 101 sustained serious fire burns.
The dead toll could rise as the Nigerian official stressed that wounded victims might not survive their injuries considering their conditions. Two officers of fire fighters squad tasked to extinguish the fire also got seriously injured.
The victims reportedly rush to gather fuel after the truck travelling through the village crashed and exploded.
The explosion according to Baba occurred after a bus with passengers also traveling through the village had its exhaust pipe scraped the ground causing sparks to fly.
The explosion also got the bus. At least 16 people inside the vehicle were burnt to death, reports say. A household in the vicinity was also engulfed in the explosion.
The West African country has had a bad record of fuel tanker explosions. In January this year, eight people died in similar incident in Odukpani, in the southeastern state of Cross River.
The most deadly accident occurred in 2012 when at least 104 people died when trying to gather fuel, in the southern state of Rivers.