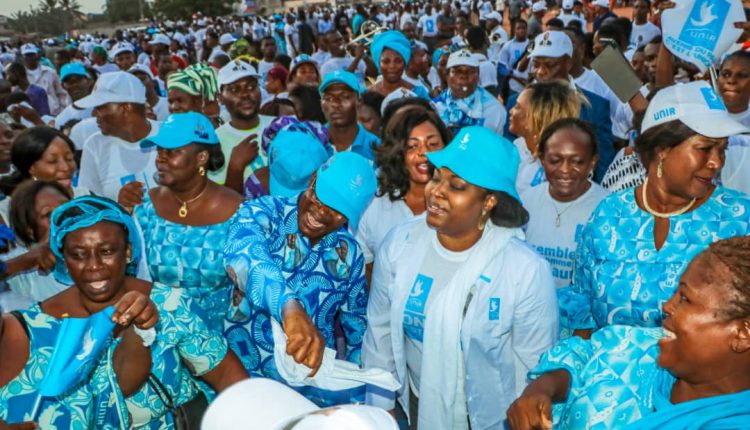 Togo's ruling party, Union Republique (UNIR) has won the June 30 local elections with more 60% of municipal councilor seats in 114 municipalities in the tiny west African nation.
UNIR which has been a huge success in several localities in the north of the country, won 895 of the 1,490 municipal council seats, according to provisional results released by the National Independent Electoral Commission.
The National Alliance for Change (ANC), the Opposition Coalition (C14) and the Union of Forces for Change (UFC) secured 134, 131 and 44 municipal councilors respectively.
The participation rate is estimated at 52.46%, according to the electoral commission.
The previous councillors elected in local elections in Togo governed for 14 years from 1987—despite being elected on five-year terms.
Councillors were later replaced with "special delegations", tasked with organizing new elections, whose positions were often filled with figures hand-picked by the government.
Main opposition parties boycotted the 2018 parliamentary elections, partly in protest over extended term limits for the presidency. The election comes few weeks after the parliament approved a constitutional change allowing President Faure Gnassingbe to run two more times and potentially remain in post until 2030.
Mr Gnassingbé has been in power since 2005. He became president after the death of his father, Gnassingbé Eyadema, who had been at the helm for 38 years. Protesters are calling for the end of the "Gnassingbé dynasty" since 2017.