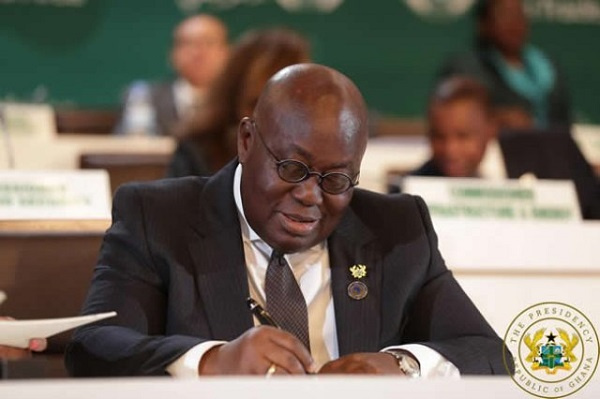 The Assembly of Heads of State and Government of the African Union (AU) has selected Ghana as the host country for the Secretariat of the African Continental (AfCFTA) Free Trade Area.
The announcement was made on Sunday, 7 July 2019, during the 12th AU Extraordinary Summit held in Niamey, the capital of Niger, after Ghana beat off competition from Egypt, Eswatini, Ethiopia, Kenya, Madagascar and Senegal.
The agreement is aimed at creating a single continental market for goods and services with free movement of goods, people and investments, similar to the European Union.
This is expected to eventually unite the continent's 1.27 billion people and its $3.4 trillion nominal gross domestic product.
Ghana was among the first countries to ratify the agreement. The African Union says if all countries signed up it would become the largest free-trade area since the formation of the World Trade Organization.
In his acceptance speech, the President of Ghana, Nana Addo Dankwa Akufo-Addo, thanked the Assembly for the decision, stating that "it is a privilege that, for the first time in our nation's history, we have the responsibility of hosting an important pan-African institution".
Whilst applauding the member states that have deposited their instruments of ratification at the AU Commission Headquarters in Addis Ababa, the President expressed his delight at the decision taken by Nigeria to sign up to the Agreement, stressing that "the adhesion of Nigeria to the Free Trade Area has enhanced considerably its prospects of success".