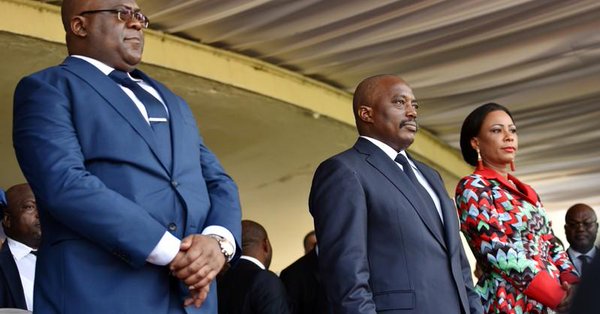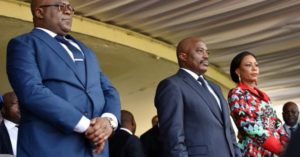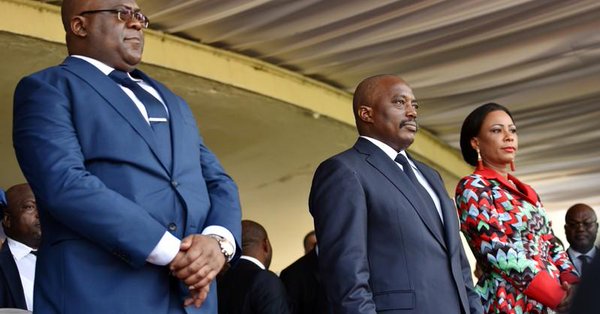 President of Democratic Republic of Congo Felix Tshisekedi who won a disputed election earlier this year, has unveiled his long-awaited new government on Monday.
The cabinet list released by Prime Minister Illunga Illunkamba on Monday after a 7-month delay consisted mostly of people with little or no government experience and the majority of portfolios were handed to supporters of Tshisekedi's predecessor, Joseph Kabila.
The mining portfolio went to Willy Samsoni, a former mines minister in the local government of Haut Katanga province, while DRC's former director general of taxes Sele Yalaghuli was named finance minister.
Ngoy Mukena, a close Kabila ally, was handed the defense portfolio.
"This is a cohabitation experience that is the first in our country and change is starting now," said Prime Minister Sylvester Ilunga Ilunkamba.
The new government comprises 65 members of which 42 are from former President Joseph Kabila's Common Front for Congo coalition and 23 from Tshisekedi's Direction For Change party, according to a power-sharing agreement.
The new government has five vice prime ministers. It includes 17% women, a percentage Ilunkamba said was "still low".
Tshisekedi won the December elections — marred by delays amid an Ebola outbreak and militia violence in many regions — on a platform to ease poverty and roll back corruption that flourished during his predecessor's reign.