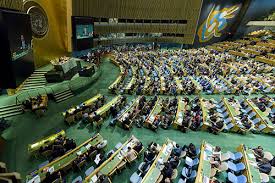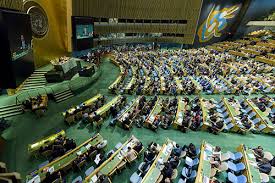 World leaders are gathering this week for the annual United Nations General Assembly, which this year opened in the United States with a whole lot of fanfare around climate change.
This year's theme is "Galvanizing multilateral efforts for poverty eradication, quality education, climate action and inclusion". The theme is in line with the priorities set by the president of the General Assembly, Professor Tijjani Muhammad-Bande, Nigeria's permanent representative to the United Nations.
There will also be meetings on financing for development, elimination of nuclear weapons and the Sustainable Development Goals (SDGs).
Regarding African countries, Ghana will occupy the first seat in the Hall for this year's session, including in the main committees, followed by all the other countries, in English alphabetical order.
African heads of state including Zimbabwe's Emmerson Mnangagwa, Egypt's Addel Fattah el-Sisi, Senegal's Macky Sall and Democratic Republic of Congo's Felix Tshisekedi are already in New York for the General Assembly.
Since the 10th session of the General Assembly in 1955, Brazil has always been the first member state to speak in the general debate, followed by the United States of America as the host country. Other members then follow, based on the level of representation, preference and other criteria such as geographic balance.