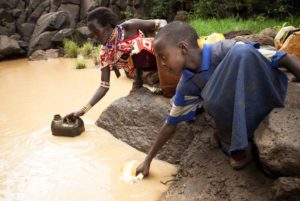 The International Finance Corporation (IFC), the World Bank's private sector financing subsidiary, and a US non-profit development aid organization, Water.org, have recently raised $100 million for Kenya.
The funds are intended to cover part of the investments of Kenyan commercial banks in drinking water and sanitation projects in underserved areas.
These funds are intended to guarantee part of the investments made by local financial institutions in drinking water and sanitation projects.
According to a statement released by IFC, the funds will allow structured credit enhancements such as risk-sharing facilities for water and sanitation loan portfolios provided by local banks, thereby mitigating credit risks and allowing local banks to introduce or increase loans for water and sanitation assets.
The new funds should enable local commercial banks to work more closely with local utilities to provide safe drinking water and sanitation services in remote areas.
With a population of 46 million, 41 percent of Kenyans still rely on unimproved water sources, such as ponds, shallow wells and rivers, while 59 percent of Kenyans use unimproved sanitation solutions.
These challenges are especially evident in the rural areas and the urban slums.
Only 9 out of 55 public water service providers in Kenya provide continuous water supply, leaving people to find their own ways of searching for appropriate solutions to these basic needs.