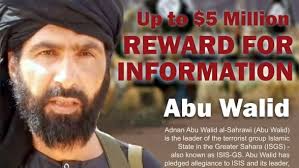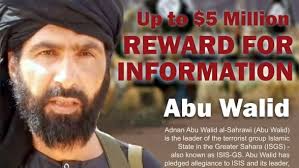 American authorities announced on Friday a $5 million reward for information leading to the location, the identification, the arrest or conviction of Adnan Abou Walid al-Sahraoui, an ex-member of the polisario separatist group, supported by Algeria, and current chief of ISIS in Great Sahara (ISIS-GS).
Al Sahraoui terror group has claimed responsibility for the October 2017 ambush of a joint US-Nigerien patrol near the village of Tongo Tongo, Niger, which resulted in the deaths of four US soldiers.
ISIS-GS emerged when Adnan Abu Walid al-Sahraoui and his followers split from Al-Mourabitoun, an al-Qaeda offshoot. Al-Sahraoui first pledged allegiance to ISIS in May 2015, and in October 2016, ISIS acknowledged it received a pledge of allegiance from the group under al-Sahraoui.
ISIS-GS is primarily based in Mali and operates along the Mali-Niger border and has claimed responsibility for several attacks under al-Sahraoui's leadership.