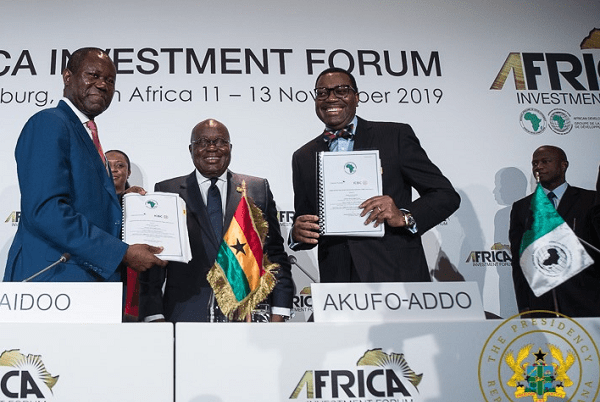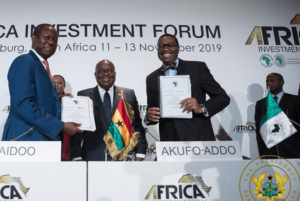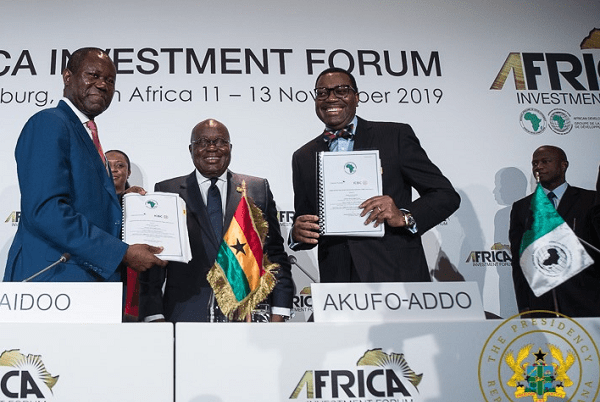 Ghana, the world's second-largest cocoa producer, has signed a $600 million syndicated receivables-backed term loan with the African Development Bank (AfDB), Credit Suisse, the Industrial and Commercial Bank of China (ICBC) to boost cocoa productivity in the West African country.
Ghanaian President Nana Addo Dankwa Akufo-Addo, the president of the AfDB Akinwumi Adesina, senior officials from Credit Suisse and ICBC, oversaw the signing at a ceremony on the sidelines of the second edition of the Africa Investment Forum in Johannesburg.
According to Akufo-Addo, the agreement would help to ensure higher incomes for Ghana's cocoa farmers.
"It was critical that we find a mechanism for scaling up the value chain for our farmers and that is where the bank came in. We see this agreement as a turning point and to what is possible on this continent," he said.
Ghana Cocoa Board (COCOBOD) will use the facility to raise cocoa yields per hectare and increase Ghana's overall production. These include financial interventions to increase sustainably cocoa plant fertility, improve irrigation systems, and rehabilitate aged and disease-infected farms. The funds will also help increase warehouse capacity and provide support to local cocoa-processing companies.
With Ghana and Côte d'Ivoire being responsible for 65 per cent of the world's output of cocoa, and with the global chocolate industry worth about $100 billion, the President noted that it was not right that the farmers whose labor and toils were responsible for producing cocoa got only some $6 billion for their effort.