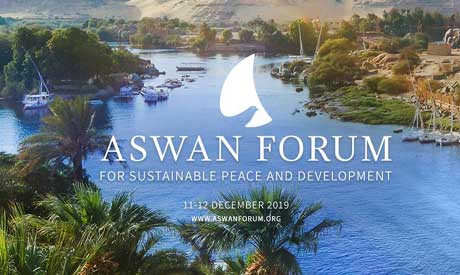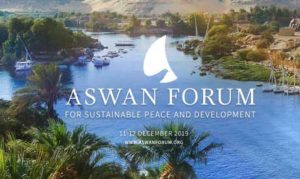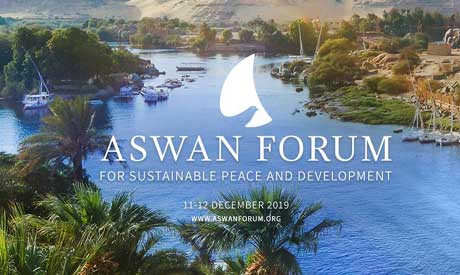 The first Aswan Forum for Sustainable Peace and Development kicked off on Wednesday in the upper Egyptian city of Aswan.
The forum aims to address the interconnections between peace and development in Africa while promoting Africa-led solutions.
The initiative is being launched by the Egyptian President Abdel Fattah El-Sisi in his capacity as the Chairman of the African Union (AU) and as an advocate of post-conflict reconstruction and development in Africa.
The Aswan forum was announced by al-Sisi in February during an African Union summit in Addis Ababa.
World leaders as well as representatives of international and regional organizations, including presidents of Chad, Niger, Senegal, Nigeria, Comoros, and chairperson of the African Union Commission and other international figures participate in 13 key sessions.
This week event brings together heads of state and government, representatives from regional and international organizations and financial institutions, members of the private sector and civil society, and scholars and experts for action-oriented and forward-looking discussions on the threats, challenges and opportunities for Africa in the years ahead.
This year's theme is "An Agenda for Sustainable Peace, Security and Development in Africa".
As part of the forum activities, a workshop titled "Silencing the Guns in Africa: Owning the Prevention Agenda" will be held.
The other workshops will address forced displacement and mixed migration in Africa, energy security, financial Inclusion for sustainable development and peace, financing post-conflict economic recovery.