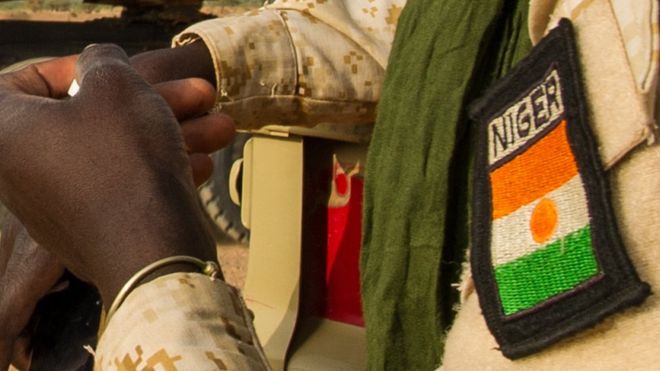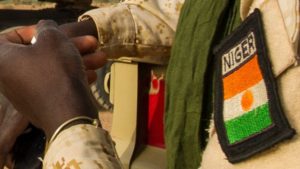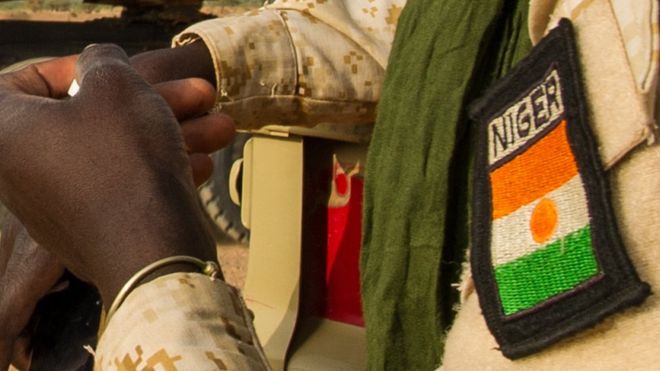 The president of Niger, Mahamadou Issoufou has fired the head of the army after two of the country's deadliest attacks killed over 160 soldiers.
Ahmed Mohamed led the army for over two years. He was replaced by Major General Salifou Modi, the government announced after a cabinet meeting.
Militant attacks in Niger have risen over the past year, killing more than 400 people, according to local NGOs.
The Islamic State's affiliate in Mali and Niger claimed responsibility for the deadliest attacks in Niger. The fighters reportedly used mortars and kamikaze vehicles to storm the army bases.
Security has deteriorated this year across the Sahel, a semi-arid strip of land beneath the Sahara, amid jihadist attacks and deadly ethnic reprisals between rival farming and herding communities.
Last week, the United Nations envoy for West Africa and the Sahel described "a devastating surge in terrorist attacks against civilian and military targets" in the region.
The envoy, Mohamed Ibn Chambas, told the United Nations Security Council that terrorist attacks have increased fivefold in Burkina Faso, Mali and Niger since 2016. More than 4,000 deaths were reported in 2019 compared with an estimated 770 deaths in 2016, he said.
Niger is a member of the French-backed G5 Sahel group, a taskforce created by the region's leaders in 2014 which aims to fight the militants; it also includes Burkina Faso, Mali, Mauritania and Chad.
The US also has a drone base in Agadez, a town on the fringes of the Sahara Desert, in Niger, from where it launches air operations.