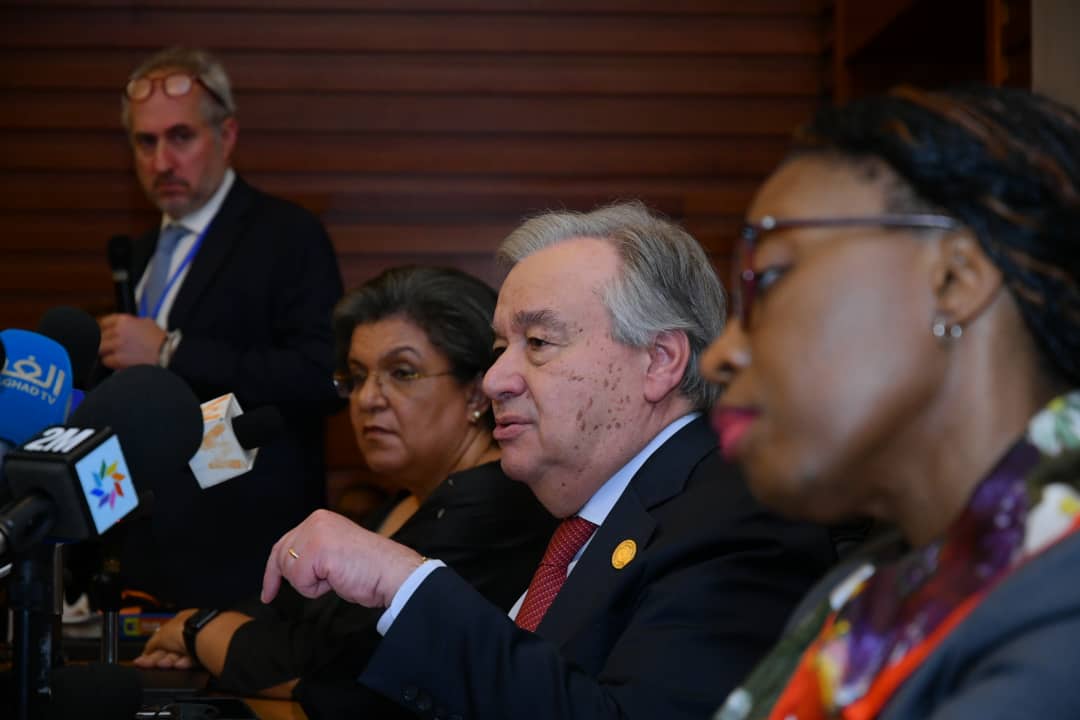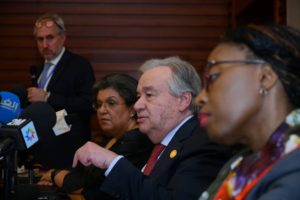 The UN Secretary General Antonio Guterres has told African leaders that it's time to remove Sudan from the list of state sponsors of terrorism.
Addressing the annual African Union summit in Addis Ababa, Guterres said the UN would drum up international support that would enable the country to overcome its challenges.
The US government added Sudan to its list of state sponsors of terrorism in 1993 over allegations that then-President Omar al-Bashir's Islamist government was supporting terrorist groups.
The designation makes Sudan technically ineligible for debt relief and financing from the IMF and World Bank.
The country is being welcomed back into the international fold following the toppling last year of Omar al-Bashir.
Sudan's Prime Minister Abdalla Hamdok has repeatedly urged the West to end his country's international pariah status. He says it is the only way to save the nation's fragile democratic transition from a plunging economy.
"It was the former regime that supported terrorism and the Sudanese people revolted against it. These sanctions have caused tremendous suffering to our people," Hamdok, who was appointed prime minister in August, said during an address at the UN General Assembly (UNGA) in September.
In November, the State Department announced that the United States no longer has an adversarial relationship with the Sudanese government and was working with its counterparts on the possibility of removing the African country from the list of state sponsors of terrorism.