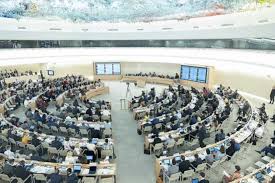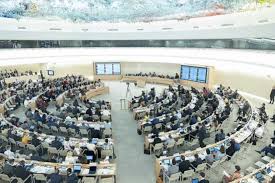 A Sahrawi activist and human rights defender, Fadel Breika denounced, Friday, before the Human Rights Council (HRC) in Geneva, the repression and serious abuses committed by the Polisario against the inhabitants Tindouf camps, underlining the legal responsibility of the host country of the camps, Algeria.
Addressing the ongoing 43rd session of the HRC in Geneva, Breika insisted on the legal responsibility of Algeria in the atrocities committed by the Polisario militiamen against Sahrawi civilians in the Tindouf camps, especially that these violations are perpetrated with the support of the Algerian security services and army.
The petitioner also condemned the silence of the so-called defenders of the Sahrawi people on the ill-treatment and violations committed in the Tindouf camps against any dissenting voice.
He recalled that he had himself suffered physical and psychological torture during his recent detention, along with two Sahrawi bloggers, Mahmoud Zedan and Moulay Abba Bouzid, by the Polisario. The three were jailed after they denounced, on social media, the serious violations of human rights and the depravity of the separatist leaders as well as their exploitation of the misery of the populations of the camps to serve their personal interests.
"My body still bears the scars of torture inflicted on me during the last five months of 2019 in one of the secret prisons run by the polisario, with the blessing of the Algerian government," Breika told the members of the Human Rights Council.
He insisted on the harsh repression against freedom of opinion and expression in these camps, stressing that all the voices opposing the leadership of the polisario are systematically silenced.
Fadel Breika who denounced the silence of "the so-called defenders of the rights of the Sahrawi people" about the repeated violations in the Tindouf camps, called on the Human Rights Council and the international community to pressure Algeria to assume its legal responsibility as a country sheltering the Sahrawi population in Tindouf.