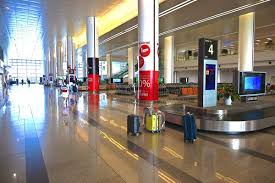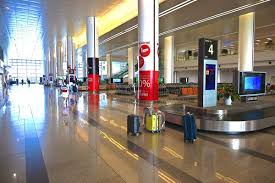 Several African governments last weekend closed borders, canceled flights and imposed strict entry and quarantine requirements to contain the spread the coronavirus.
In Southern Africa, South African President Cyril Ramaphosa declared a national state of disaster and warned the outbreak could have a "potentially lasting" impact on the southern African nation.
The high-risk countries whose citizens will be stopped from entering South Africa starting Wednesday include the U.S., the U.K. and China as well as Italy, Iran, South Korea, Spain and
Germany.
There are currently 61 confirmed cases of coronavirus in South Africa and the numbers are expected to rise in the coming days and weeks.
Namibia ordered schools to close for a month after recording its first two cases on Saturday.
In East Africa, Kenya, President Uhuru Kenyatta said his government was suspending travel from any country with reported COVID-19 cases.
The ban would take effect within 48 hours and remain in place for at least 30 days, he said.
In West Africa, Ghana will ban entry from Tuesday to anyone who has been to a country with more than 200 coronavirus cases in the past 14 days, unless they are an official resident or Ghanaian national.
President Nana Akufo-Addo said in a televised address Sunday that universities and schools will be closed from Monday until further notice.
Other nations have also shut schools, canceled religious festivals and sporting events to minimize the risk of transmission.
After emerging in Wuhan, China last December, the virus, officially known as COVID-19, has spread to at least 135 countries and territories.
The global death toll is now at more than 6,700, with more than 175,700 confirmed cases. The World Health Organization has declared the outbreak a "global pandemic."