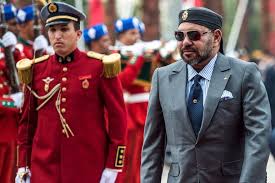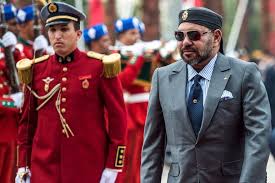 At the instructions of King Mohammed VI, the Moroccan government took a series of decisive measures to limit the spread of the Coronavirus.
King Mohammed VI thus gave his instructions to the government to create "immediately" a special fund dedicated to the management of the Coronavirus pandemic.
The $1 billion fund, to be financed by the state budget, will also be backed, at the Monarch's instruction, by a contribution of more than $104 million from the Hassan II Fund.
The Fund will support the expenses incurred for upgrading medical equipment and infrastructure, and purchasing emergency devices to enable the medical staff treat infected people in good conditions.
The fund will also help national economy to cope with the shocks induced by this pandemic and mitigate, in particular, the social impacts, through measures to be proposed by the Economic Monitoring Committee set up last week to assess the effects of the pandemic.
Besides, in response to the request for fatwa sent by the King, Commander of the Faithful, to the Supreme Council of Ulemas, the scientific body responsible for fatwas recommended the temporary closure of mosques for the five daily prayers and for the Friday prayers, from Monday, March 16.
Even before the World Health Organization declared Coronavirus a global pandemic, the Sovereign had decided to repatriate Moroccan students from China, a move that was hailed and highly appreciated by the students and their families.
Moroccan authorities took several other measures to limit the spread of contaminations. In this connection, besides the suspension of all international air and maritime passenger traffic, trade, cultural, sporting, artistic events and religious festivals, both Islamic and Jewish, were cancelled. Morocco also decided to close schools and universities and launched a Remote Learning Program that began this Monday March 16 on Television and via Internet.
All public gatherings were banned and cafés, restaurants, hammams (public baths), movie theaters, museums, stadiums, gyms, local playgrounds have been closed. Major music festivals of international renown, such as Mawazine in Rabat, Fez Festival of World Sacred Music, and Agadir's Timitar were also canceled.
The authorities have also made every effort in terms of organization and logistics to allow the repatriation of Moroccan tourists stranded abroad.
Measures were also taken to safeguard commuters using buses, trams and cabs, through regular disinfection of vehicles and equipment and limitation of number of passengers in cabs, buses and trams.
Besides transportation means, city cleaners have also started disinfecting public spaces across the country, including markets, and public administrations.
Abroad, most Moroccan embassies have set up monitoring and support units for the Moroccan community and opened hotlines for anyone needing assistance.
All these preventive measures illustrate the determination of Moroccan authorities to deal with the spread of the Coronavirus, with all the responsibility and caution required by the situation.