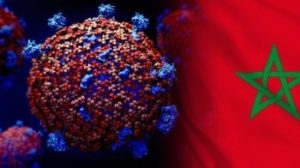 Morocco has declared a health emergency and asked citizens not to leave home unless they receive an authorization from local authorities to buy essentials or go to work, an interior ministry statement said Thursday.
Movement will be restricted starting from Friday March 20 at 18:00 as a necessary measure after coronavirus cases started transmitting locally, the interior ministry said in a statement.
People may only leave their homes to buy food or medicine or go to work after receiving a permit from their employer or authorities.
Therefore anyone who wants to go to work, convenience shops or markets, banks, pharmacies, telecommunication agencies, gas stations and other essential shops will need an authorization from local authorities.
"The health emergency does not mean stopping the economy," said the interior ministry, noting that banks, gas stations and other critical businesses will be able to operate.
The statement reassured that authorities will make sure that foodstuff and medicine supply will be ensured.
The economic monitory committee on its part unveiled Thursday an economic rescue package to mitigate the corona impact on the country's businesses and workers.
Thus, Moroccan workers, who are covered by the National Social Security Fund (CNSS), will receive monthly payments of over $200 (2000 Dirhams), family allowances and health insurance benefits.
Eligible Moroccan workers will also benefit from a four-month extension of the deadline of loan payments. For their part, SMEs and liberal professions will benefit from a moratorium on their social security payments, mortgages and rents.
The task force will meet next Monday to look into ways of supporting those operating in the informal sector.
Morocco has confirmed 66 cases of the coronavirus and three deaths as of this Friday. Most of the sick caught the virus abroad, but it has now also started to transmit within Moroccan cities.