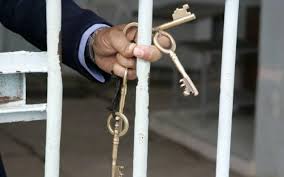 Morocco's monarch Mohammed VI has granted freedom to 5,654 prisoners as the North African kingdom battles against the spread of the covid-19 disease, which has already affected over 1,000 people in the country.
The pardoned inmates were shortlisted on the basis of several criteria including age, prison sentence, health concerns, good conduct and discipline during imprisonment, said the Justice Ministry in a statement.
The decision was made for purely humanitarian and objective reasons.
Morocco has been under medical emergency since March 20.
The overall infection toll on Sunday went over the mark of 1,000 to reach 1,120 this Monday. Fatalities reached 80 while 81 have been discharged from hospitals.