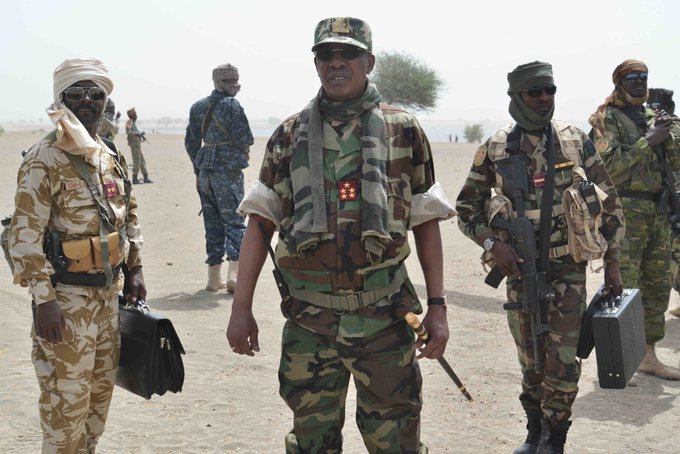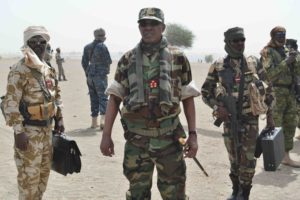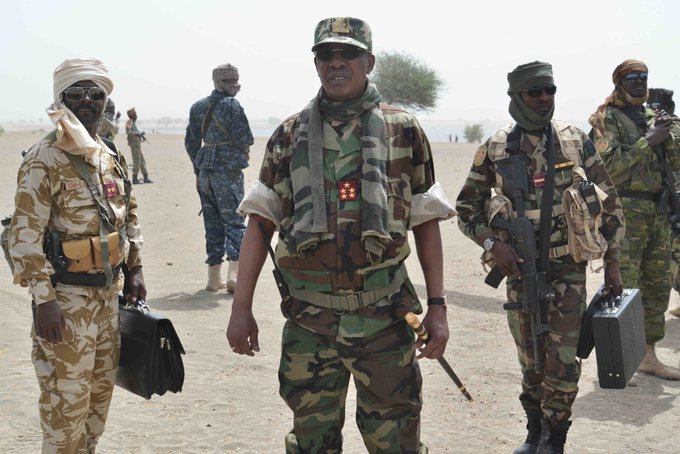 Chad's President, Idriss Deby Itno has joined the country's soldiers in the frontline of the fight against Boko Haram terrorists in the country.
The Central African nation has launched a new anti-terror operation in the Lake Chad region against Boko Haram last week.
"We launched the "Wrath of Bomo" operation. We must defeat terrorism to allow our people and especially those of Lake Chad to live in peace. This is the whole meaning of the fight that our valiant soldiers are waging against Boko Haram," Deby said in a tweet.
The offensive according to reports took place at Kelkoua bank and Magumeri where the army destroyed several Boko Haram bunkers, recovered cache of arms and arrested a top Boko Haram commander.
"I went down this morning to Kaiga-Kindjinria. No element of Boko Haram is present in the islands of Lake Chad. Congratulations to our Defense and Security Forces who have cleaned up the entire island area," he declared on Twitter.
The announcement came a few days after Boko Haram killed 98 Chadian soldiers in Boma in the country's western province of Lac, bordering Niger and Nigeria.
Military forces from Chad, Cameroon, Nigeria and Niger have been struggling to root out Boko Haram from the Lake Chad Region for more than five years.
Both Boko Haram and its rival, Islamic State in West Africa Province (Iswap), have established themselves in the transnational Lake Chad area, benefiting from its marshy landscape and operating across borders.
The Chadian military has reportedly already asked the local population to clear the area, which is likely to add to the 169,000 people already internally displaced within Chad.