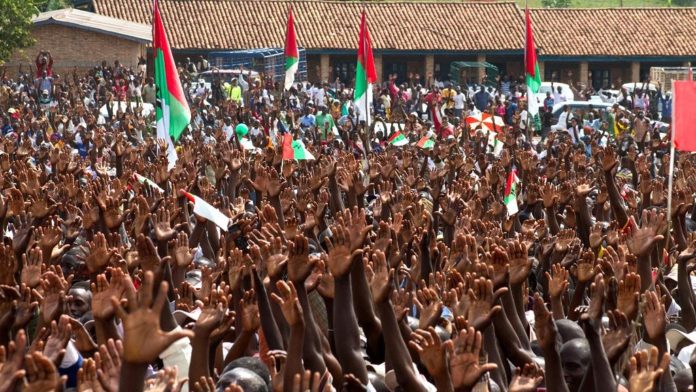 On Monday 27 April, the electoral campaign begins in Burundi for the triple ballot scheduled for 20 May: elections for deputies and local councilors, but also for the President of the Republic. The campaign will end on 17 May.
For the presidential election, seven candidates will try to convince voters during the three weeks of campaigning. Among them is first and foremost General Evariste Ndayishimié, who will wear the colors of the ruling CNDD-FDD party. He is the runner-up to Pierre Nkurunziza, the current head of state, who is not standing for re-election.>D3és
In particular, he will face the one who is presented as the main opponent, Agathon Rwasa, leader of the new National Council for Liberty, the CNL, which was approved a little more than a year ago. There will also be Domitien Ndayizeye, transitional president between 2003 and 2005, who is currently at the head of the Kira Burundi coalition. Like three other contenders, his candidacy was initially rejected by the Electoral Commission (Céni), but he finally won after an appeal to the Constitutional Court.
A campaign that will also be threatened by the coronavirus. Fifteen cases have been officially reported and one death has occurred in the country. And while the Ministry of Health has issued recommendations – including handwashing points – no restrictions have yet been announced on public meetings and gatherings.