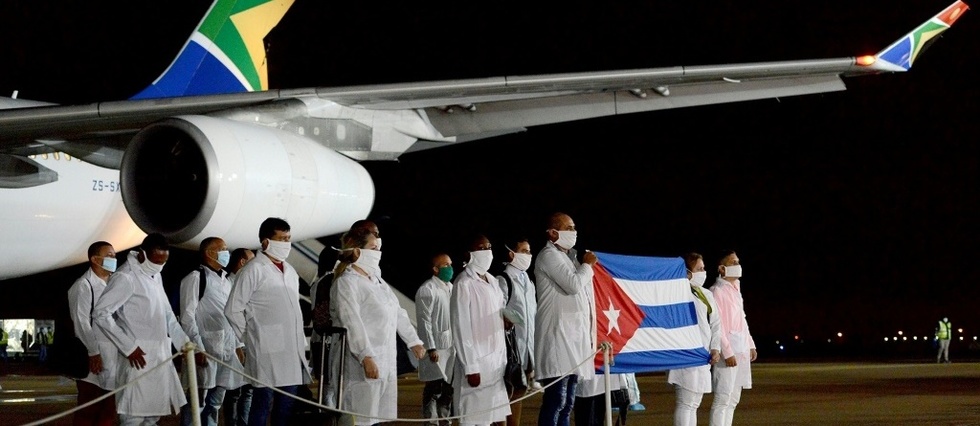 Two hundred Cuban doctors arrived in South Africa on Sunday April 26. They will join the 200 Cuban doctors already in South Africa as part of the medical cooperation. After a period of quarantine, they will be distributed throughout the country in support of the South African teams. Among these approximately 200 caregivers are epidemiologists and biotechnology experts.
The Cuban doctors arrived in a South African plane which came to the island of Cuba this weekend, bringing a donation of medical equipment.
Sending health care workers is a tradition on the socialist island, a legacy of the Castro regime and a showcase for the Cuban health care system, a strategy denounced by the United States.
There are 4,361 confirmed cases of coronavirus in South Africa and the epidemic has claimed 86 lives.