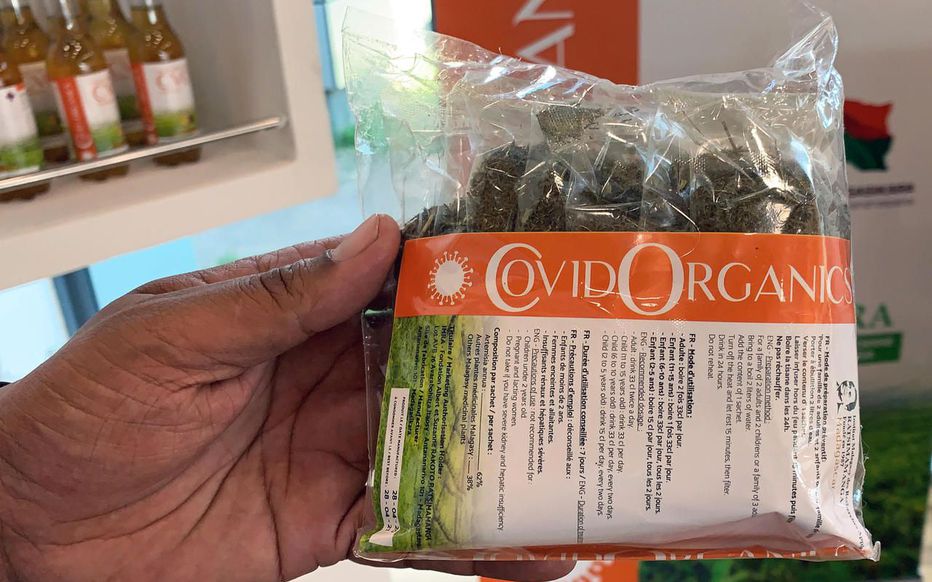 Nigerian President Muhammadu Buhari received several sachets of artemisia-based tea on Saturday 16 May, which the Malagasy authorities praise as a remedy against the new coronavirus. The Covid-Organics will be tested in Nigeria before being made available.
It was the President of Guinea-Bissau, Umaro Sissoco Embalo, visiting Abuja, who handed over the potion to his Nigerian counterpart. Muhammadu Buhari, who is officially leading the response to Covid-19 on behalf of ECOWAS, is in line with the positions of the World Health Organization: Covid-Organics must first be tested by scientists.
And that's what NAFDAC, the agency in charge of food and drug control in Nigeria, is preparing. It says it is ready to examine Covid-Organics through laboratory analysis and medical evaluation.
Usually the verification of any product takes place over 3 months. But for the Malagasy drug artemisia, it should be accelerated according to Dr. Abubakar Jimoh, NAFDAC's director of public relations. This agency will verify the presumed safety and efficacy of Covid-Organics, but without conducting clinical trials at this stage.