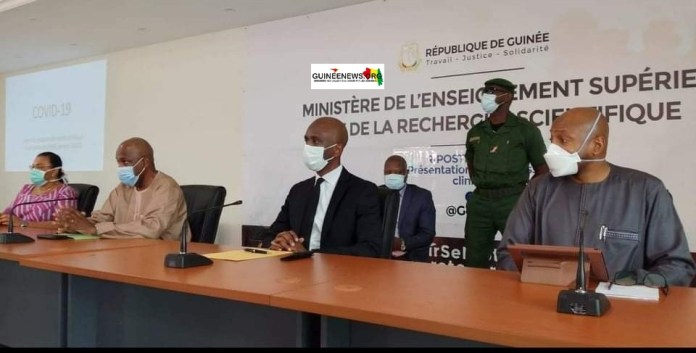 The Guinean Ministry of Higher Education and Scientific Research launched on Monday three clinical trials on the efficacy of certain medicinal and food plants against coronavirus.
The first two have already obtained the favorable opinion of the Scientific Council to start research. One aims to evaluate the effectiveness of cinchona, a plant whose bark allows to obtain quinine, an element entering in the composition of chloroquine, associated with another drug, on patients presenting no symptoms. The other is to examine the effects of Cospherunate and an antiviral drug on patients without complications.
The third clinical trial is in the finalization phase and has not yet been launched. It is to study the efficacy of artemisia annua against Covid-19. Artemisia is the plant used in Covid-Organics, a remedy in the form of a decoction presented by Malagasy President Andry Rajoelina as a treatment against coronavirus. Assessing the scope of these three projects, the WHO Resident Representative, Georges Alfred Kizerbo, said that they place Guinea among the pioneer countries in the field of research on traditional medicines in the context of the COVID-19 pandemic.
"I would like to hail this initiative and the leadership of the President of the Republic, the Government and the scientific community," he said.
Prof. Kizerbo said that the WHO recognizes that in the face of the health and socio-economic challenges and impacts of the Coronavirus pandemic, which is destabilizing the economy, livelihoods and global trade flows with consequences on the daily lives of our communities, innovation and in particular research has a key role to play in not only emerging from this crisis, but also in rebuilding other communities or societies on more robust, resilient foundations.