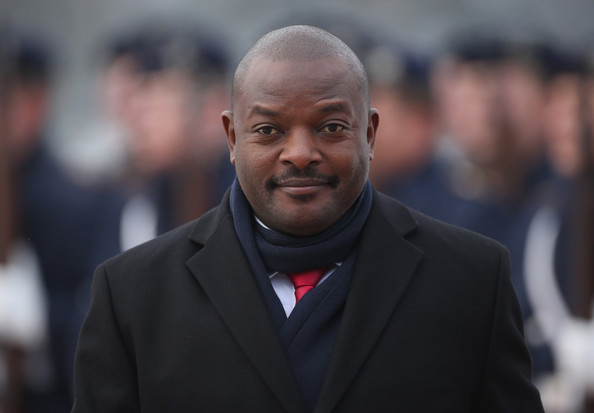 The government of Burundi announced Tuesday, June 9, in a statement, "the unexpected death" of President Pierre Nkurunziza, who was hospitalized since Saturday after a malaise.
Pierre Nkurunziza, the outgoing head of state, died of a heart attack on Monday afternoon, according to the Burundian government's statement.
The outgoing president had attended a volleyball match on Saturday afternoon in his stronghold of Ngozi. His state of health deteriorated during the night and he had to be hospitalized in Karuzi, in the center-east of the country.
On Sunday, Pierre Nkurunziza seemed to be doing better. "He even spoke to the people next to him," the Burundian government said. But "to the great surprise", on Monday, his state of health "suddenly changed with a cardiac arrest," says Bujumbura. Despite intense, continuous and appropriate care, "the medical team was unable to recover the patient", the statement added.
Pierre Nkurunziza had been said to have been ill for forty-eight hours, but all official sources refused to confirm this. Just before this announcement, relatives of the outgoing head of state denounced "rumors". His adviser Willy Nyamitwe warned on social networks against "any manipulation of information", assuring that this was "a modus operandi" applied in Burundi. Medical sources say he has reportedly tested positive for Covid-19, with his wife who is still in hospital in Kenya since last week for the same reason, despite denials by the authorities.
This sudden death will have institutional consequences for Burundi. Although outgoing president, Pierre Nkurunziza was to remain in office until August 20 and the inauguration of his successor, General Évariste Ndayishimiye. According to Article 81 of the Constitution, it is the President of the National Assembly, Pascal Nyabenda, who is expected to serve as interim President.
"I sympathize with the pain of the family, the militants of the CNDD-FDD (the ruling party) and all Burundians. He leaves us a legacy that will never be forgotten and we will continue his high quality work that he has done for our country, Burundi," Ndayishimiye wrote in a message in Kirundi, the national language, published on his Twitter account.