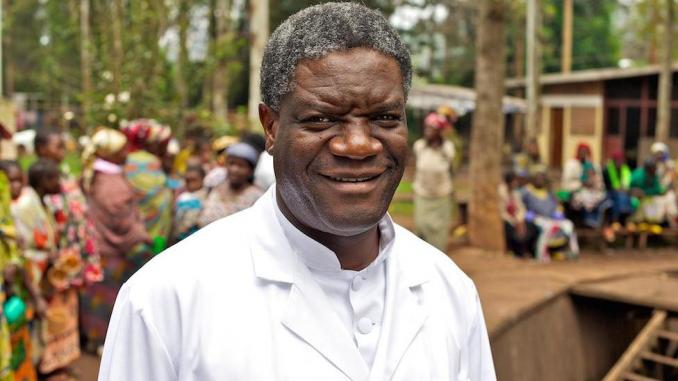 The 2018 Nobel Peace Prize winner announced it on the website of his Panzi Foundation. At the end of March, he was appointed president of the health commission and vice-president of the multi-sectoral commission in charge of monitoring the progress of the coronavirus and coordinating the fight in South Kivu. After presenting his "response strategy" on 11 April, Dr Mukwege says he has encountered too many obstacles along the way. In particular, he cites the delays in the procedure for testing suspected cases of Covid-19, whose samples must be sent to Kinshasa, "a major handicap", according to him, "for our strategy based on 'testing, identifying, isolating and treating'".
The specialist in the reception and care of women victims of violence and genital mutilation also regrets the lack of seriousness of the population in the application of preventive measures, while acknowledging "the impossibility of enforcing the barrier measures". According to Denis Mukwege, the porous borders with Uganda, Rwanda and Burundi, neighbors to the east of the DRC, and the lack of quarantine for people entering the DRC "have diminished the effectiveness" of the anti-coronavirus strategy.
To date, given the influx of coronavirus-affected patients into Bukavu hospitals," says Dr Mukwege, "there seems to be no doubt that the disease is present in the city. So we are at the beginning of an epidemiological exponential curve and we can no longer apply a strategy that would be purely preventive. "The doctor now says that he wants to "devote himself entirely to his medical responsibilities and treat this influx of patients at Panzi Hospital [in Bukavu]".
The Democratic Republic of Congo has declared 4390 infections, including 3980 in Kinshasa and 89 in South Kivu and a total of 96 deaths.