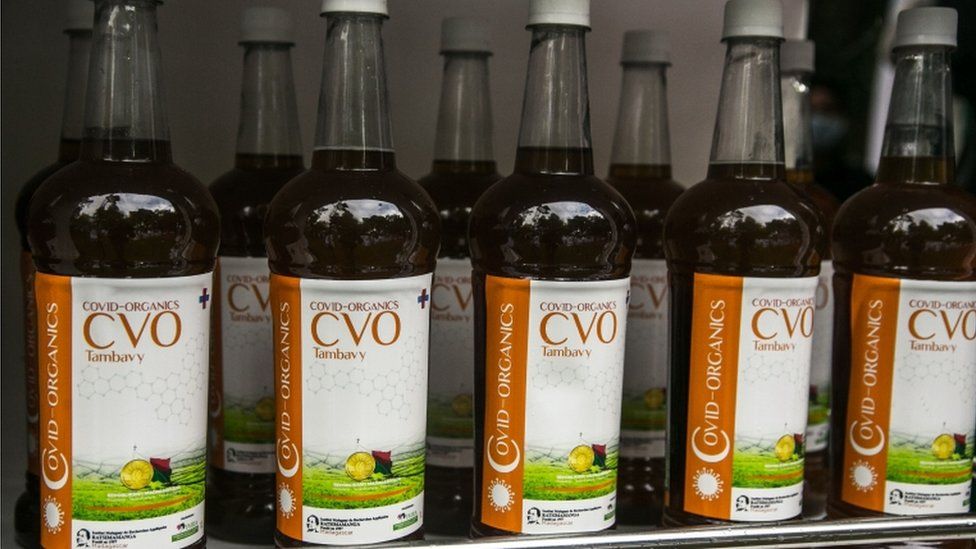 Chad is interested in participating in the test phase of a Malagasy potential treatment against Covid-19, in the form of an injectable solution.
The deputy director of President Idriss Déby's cabinet, Abdelkrim Idriss, was at the Ivato airport in Antananarivo on the evening of Wednesday, June 10 in the company of the Malagasy Minister of Foreign Affairs, Djacoba Tehindrazanarivelo, to recover a new load of Covid-organics, the drink presented by the Malagasy authorities as a preventive and curative medicine of the disease caused by the new coronavirus..
This drink was "a positive experience in Chad", according to Abdelkrim Idriss.
For this 3rd treatment protocol to be validated, several clinical trials must be carried out. The essential objective in the coming weeks and months is to convince African countries to agree to collaborate on clinical trials. Chad is then the first African nation to collaborate with Madagascar for clinical trials of its injectable solution.
Chad took 20,000 doses of COVID Organics as preventive and curative measures. According to the head of the Chadian delegation, thirty-four at-risk patients have been saved thanks to the remedy from Madagascar.