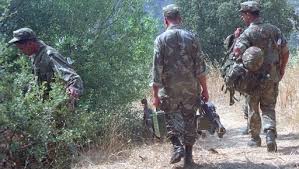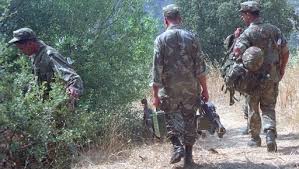 An Algerian soldier was killed Saturday as the national army launched an operation to flash out some terrorists in Ain Defla governorate.
A statement from the ministry of defense on Sunday noted that caporal Znanda Mostafa was killed in a shootout with a group of terrorists, in Gaadet Lahdjar, in the small town of Tarek Ben Ziad.
Algeria has not witnessed any major terror attack since 2013 after a group of terrorists seized one of the country's major gas fields. Dozens of people including expats workers were killed after the army stormed the installation to weed out the terrorists.
The North African country is still facing remnants of Islamist movements that sew havoc in 1990s which marked one of the country's gloomiest history pages.