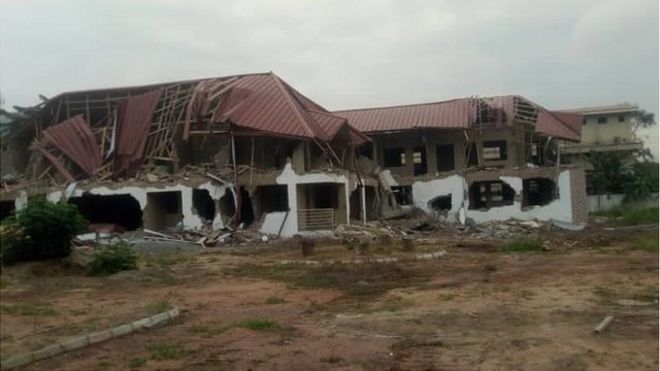 Nigeria holds Ghana to account after the demolition of its High Commissioner's residence in Accra. In a tweet published on Sunday 21 June, Nigerian Foreign Minister Geoffrey Onyeama said that "unknown persons" destroyed the diplomatic building with a bulldozer on Friday, June 19.
Ghanaian authorities say that the situation is under control and that an investigation has been opened.
The Ghanaian Ministry of Foreign Affairs assures that every effort is being made to find the perpetrators of this demolition and understand what happened. In a statement issued late on the afternoon of Sunday 21 June, Accra said it regretted the incident and said it had stepped up security around the diplomatic building.
Earlier in the day, the foreign minister of Nigeria Geoffrey Onyeama took to his Twitter account to directly call on the Ghanaian authorities to quickly find the perpetrators of this "outrageous criminal" attack and to ensure the protection of Nigerian expatriates in Ghana and their property.