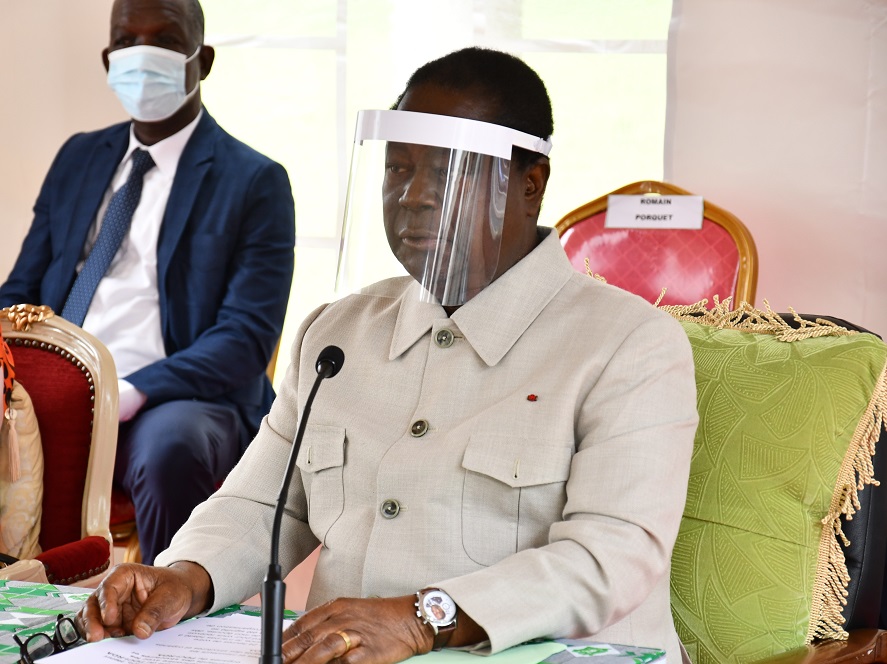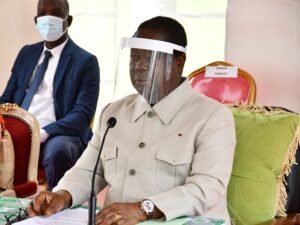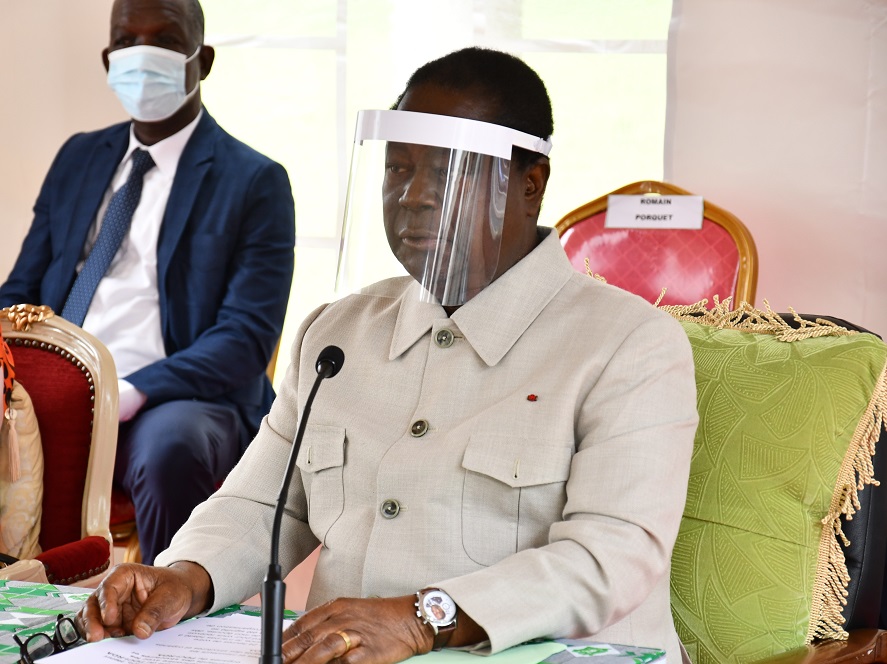 Former president of Côte d'Ivoire Henri Konan Bédié is officially candidate for the presidential election. The candidacy of the former Ivorian head of state, 86, was announced Saturday in Abidjan at a ceremony of the Democratic Party of Côte d'Ivoire (PDCI). He was officially urged to stand at the party's nomination convention scheduled for the end of July. No other candidacy has yet been submitted to the convention.
"I will donate my person," said the former head of state, calling on the leaders meeting at his home in Abidjan to mobilize activists to "ensure a resounding victory" at the investiture convention on July 25-26.
The undisputed leader of the PDCI, Henri Konan Bédié, thus puts an end to a suspense by responding to a call from the party's leaders, asking him "insistently", to apply for the candidacy nomination. One of the party's main leaders, Jean-Louis Billon, who was presented as a possible candidate, announced his withdrawal in favor of Henri Konan Bédié. The PDCI will nominate its candidate for the presidential election scheduled for October 31 at the convention.
With Henri Konan Bédié in the race, the chances of the challengers multiplying are slim. It will be known at the end of the convention whether it is indeed Daoukro's Sphinx who will face Amadou Gon Coulibaly, the current Prime Minister and candidate of the ruling RHDP party. He has been in France since the beginning of May due to heart problems.
For its part, the Ivorian Popular Front has not yet made known its position for the presidential election. But the pro-Gbagbo FPI has created a platform for collaboration with the PDCI in preparation for the October election. And according to Sylvan N'Guessan, this candidacy could prove to be an asset for the FPI.