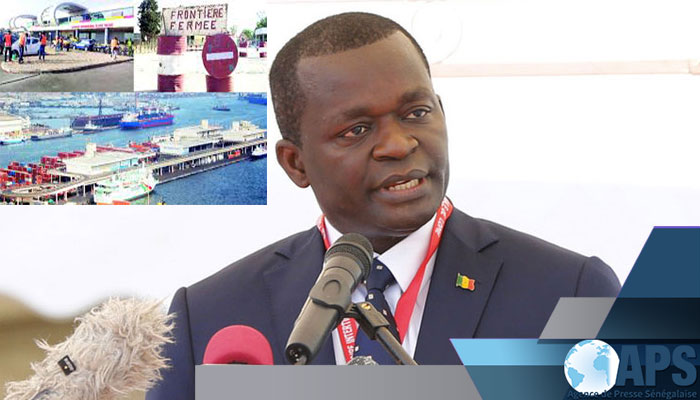 International flights, which have been suspended since March due to the health crisis, will be able to resume from 1 July, the Ivorian authorities announced on June 25.
But travelers arriving on Ivorian soil will be subject to "control on arrival and monitoring during their stay through a geolocation system," Health Minister Eugene Aka Aoulé said at a press briefing after a National Security Council.
Domestic flights will resume as of this Friday. But some security measures are being maintained. The land and sea borders remain closed until at least July 15, the minister said.
The state of emergency and the isolation of the Abidjan region also remain in force. The Ivorian capital alone accounts for 96% of the approximately 8,000 cases of coronavirus (including 58 deaths) recorded in the country, according to the minister.
Côte d'Ivoire, which a month ago eased its measures against the coronavirus with the lifting of the curfew, the gradual resumption of classes and the reopening of shops and restaurants (except entertainment venues and nightclubs), is one of the first African countries to announce the resumption of its international flights.
In Zambia, the reopening of air borders will be an immediate priority. "We need to get back to work, including in the tourism sector. I am therefore announcing the immediate reopening of all international airports," Zambian President Edgar Lungu said in a radio and television address on Thursday June 25.
He estimated the economic losses at 20.8 billion kwachas (about €1 billion) due to the measures taken (closure of borders, schools, restaurants and leisure facilities, prohibition of public gatherings, etc.) to stop the spread of the virus. Schools, cinemas and restaurants have already reopened. Edgar Lungu has promised to put in place strict health control measures to avoid a resurgence of the epidemic. To date, Zambia has 1,489 cases of infection, including 18 deaths.