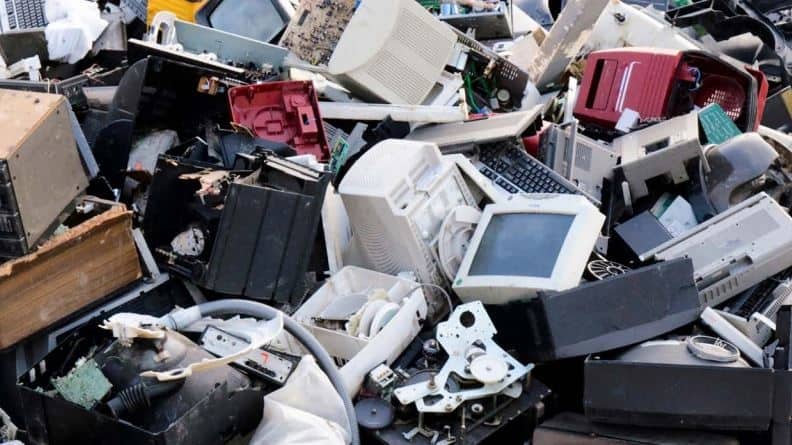 The Spanish Civil Guard arrested 34 people in the Canary Islands, Gran Canaria and Tenerife for involvement in shipping hazardous waste to Africa.
These people are involved in the illegal trafficking of discarded electrical and electronic equipment to several African countries, including Senegal, Ghana, Gambia, Togo, Benin, Guinea, Sierra Leone and, above all, Nigeria.
Between 2018 and 2019, 138 illegal shipments are reported to have taken place.
They included engines, vehicle spare parts, various and varied household appliances and, above all, a considerable quantity of electrical and electronic equipment. In total, over two years, at least 2,500 tons of this type of waste have been exported from the Spanish Canary Islands to several African countries.
About 30 people are involved, including a 62-year-old Italian woman whose house in the Canary Islands was searched from top to bottom.
The investigation by the Guardia Civil led to the conclusion that what passed through customs as spare parts was in fact hazardous waste.
Once they arrived in African countries, according to the Spanish investigators, they were in the hands of children who extracted aluminum and copper from them.
This waste is very dangerous, since it contains mercury, arsenic or phosphorus. In addition, their misuse releases gases that contribute to global warming.