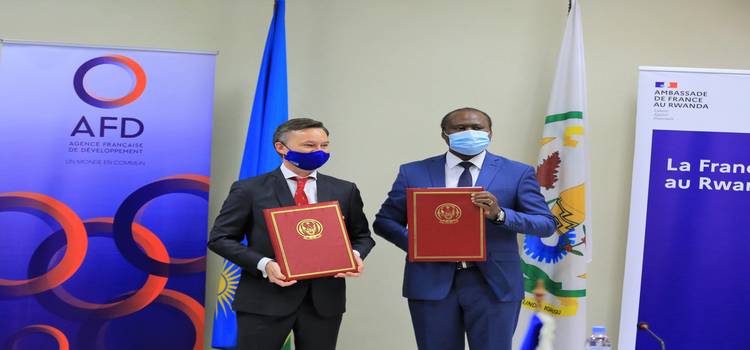 It is the concrete translation of the political warming between France and Rwanda. The two countries signed financing agreements worth 50 million euros on Tuesday 30 June at the French Development Agency. These financial agreements are the first to be signed between the two countries in nearly thirty years.
These are two agreements. The first of 40 million in the form of a soft loan to combat the effects of the Covid-19 pandemic and the rest in the form of grants for a vocational training and French language teaching programme. Badly affected by the genocide of the Tustsi in Rwanda in 1994, relations between the two countries have long been bad, with Kigali accusing France of complicity in the genocide. Since the arrival of Emmanuel Macron in power, relations have warmed up considerably.
According to Remy Rioux, Director General of the French Development Agency (Agence française de Développement), President Kagame and the Minister of Finance wanted to resume financial relations with France. So the two agreements intervened within this framework. But in order to be reconciled, Remy Rioux think that France needs to bring concrete evidence and provide services, goods… An improvement in the situation of the populations of Rwanda. He thinks that French is doing something good in Rwanda and that this contributes to creating a positive, useful link between the two countries.
According to Uzziel Ndagijimana, Rwandan Minister of Finance and Economic Planning, the signing of these agreements marks "the beginning of a much stronger collaboration to come between the two countries," adding that other collaborative projects in the fields of energy, education and digital technologies are planned to be developed between the two parties.